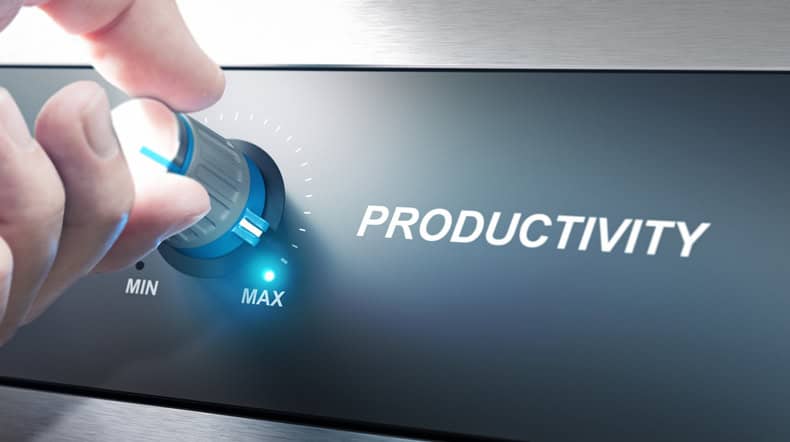 We all want to be more productive but sometimes we are just busy doing stuff. We find lots of little things to do. This makes us feel like we are being productive and sometimes we are. Other times. However, we are just busy.
Here are some tips to use so that you can be more productive and less busy.
Ask yourself: Is this the best use of my time right now?
When you find yourself scurrying around doing all sorts of little tasks ask yourself this question. This may make you pause and think. Is there one thing to do which will bring you closer to completing a bigger project?
Are you tired?
Would taking a catnap actually be more productive? A catnap is usually about 20 – 30 minutes long. Research shows that taking a catnap can energize you and make you more productive for the rest of the day. Here's an article to tell you more about catnaps.
Focusing your attention on one task at a time is more productive. It takes your brain time to switch tasks. When you switch from working on a project to answering an email and back to working on the project you waste time. Your brain takes a little time to review where you were when you switched tasks before it can return to the place you left. Stop multi-tasking.
Do the worst thing first
Have you heard the expression: Eat the frog? It's another way to say; do the thing you least want to do first. Get it over with. Otherwise, you will waste the whole day doing other things and avoiding that item on your 'to-do' list.
Interestingly, most people find that when they tackle the task that they didn't want to do first, they find that it wasn't as difficult as they thought it was going to be.
Make your list – the night before
Make a list of the things you want to accomplish to be more productive the next day the night before. Think about the day. Is there something that you meant to do today that must be done tomorrow? Put that at the top of your list. Is there an important phone call or email? Add that to the top 3. Is there 1 more thing that is hanging on from today that you can do tomorrow? Now, you have the first 3 things to do when you get to work.
You will sleep better. Your brain won't work hard helping you remember these things because you have made this list. You will be more productive when you get to work because you already know the first tasks to tackle as you begin your day.
Being more productive with the time you have means that you evaluate the tasks at hand and plan when to do them.
Please feel free to reach out to me if you would like help putting these ideas into practice.
Diane N. Quintana is a Certified Professional Organizer®, Certified Professional Organizer in Chronic Disorganization®, Master Trainer and owner of DNQ Solutions, LLC based in Atlanta, Georgia. Diane teaches busy people how to become organized and provides them with strategies and solutions for maintaining order in their lives. She specializes in residential and home-office organizing and in working with people affected by ADD, Hoarding, and chronic disorganization.