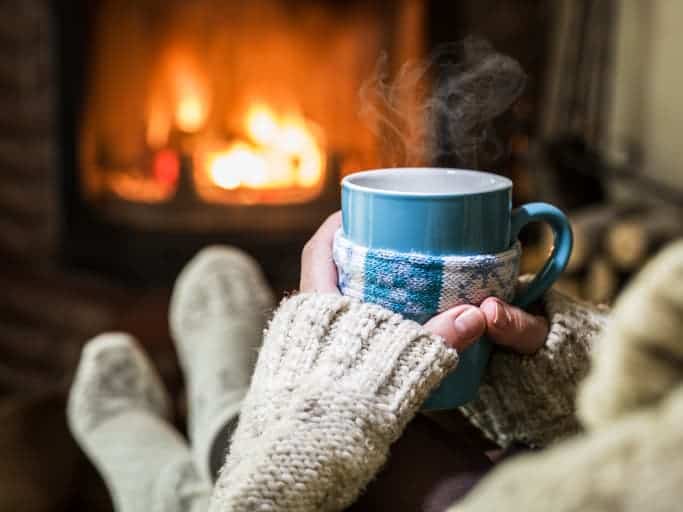 It's not unusual to feel overwhelmed at this time of the year. There's so much going on! There are always work projects, household projects, and then add to that preparing for the holidays.
How do you get these things done without stressing over them?
I have a few tips to share with you.
Let's talk about shopping for the holidays.
If you haven't done so already, make a list of everyone you're shopping for.
If you're shopping online, make a note by the person's name of what you purchased, how much it cost, and when it is expected to arrive.
If you're shopping in person, make a note by the person's name of what you purchased and how much it cost, wrap and tag the gift when you get home.
Wrapping a few gifts at a time is easier than waiting until the last minute and having to wrap a mountain of gifts. That's overwhelming!
Making a note of what you bought helps to remind you so that you don't buy 3 things for your sister (because she's so easy to buy for) and are still looking for something for your brother!
When you're out and about pick up a few hostess gifts. This way you'll have something on hand to bring when you're invited to a holiday party.
Speaking of parties, look at your holiday outfits. Assess them. Does anything need to go to the cleaners? Do you need to get a new top, dress, or pair of dressy shoes?
Put your outfits together in advance. This helps to avoid last minute stressful hunting through your closet or a last-minute run to the mall.
Decorating for the holidays?
Think about your decorations.
Decide if you want to go full out or if you're going to do something simpler this year. Remember, whatever you take out you'll have to put away in a month or so.
Assess your decorations. Are some a little long in the tooth? Are you tired of some of your decorations?  If you answered yes to any of these questions, you may want to donate or toss some of your decorations.
Take your time. Decorating your home doesn't have to be an all-day event. You may find it easier and less stressful to decorate in stages.
Consider these steps:
Get out the decorations
Assess them
Decide which ones you want to use
Decide where you're putting your decorations
Decorate over a few days – perhaps an hour at a time
Are you giving a Party?
There are a couple of little things I can do which make hosting a party easier for me. See if they help you, too.
Plan my menu way in advance
Plan my shopping – I try to get all the non-perishable items ahead of time so that when I'm ready to cook all I need to get are the few perishable items.
Get out my serving dishes and label them
Find my candles – do I need more?
Decide if you want to rent plates and glasses
Ask your friends for help! Invited guests like to bring things – ask for what you want them to bring. This way you don't get 3 veggie and dip trays!
Take time for yourself
As I've said, this can be an overwhelming time. Be sure to take time out for yourself. Plan some activities that restore you.  These may be as simple as listening to favorite holiday music or perhaps indulging in a spa treatment. It's easier to be there, to be present for others if you are not stressed.
Here are a few ideas of simple things I like to do:
Listen to music
Read – a magazine or a book
Take a bath
Enjoy a cup of tea
Have a manicure/pedicure
The bottom line is: approach the holidays as you would any other overwhelming task. Break it down into small, measurable, actionable, realistic tasks. I find this strategy is the most helpful for me when I am feeling overwhelmed.
See if it works for you.