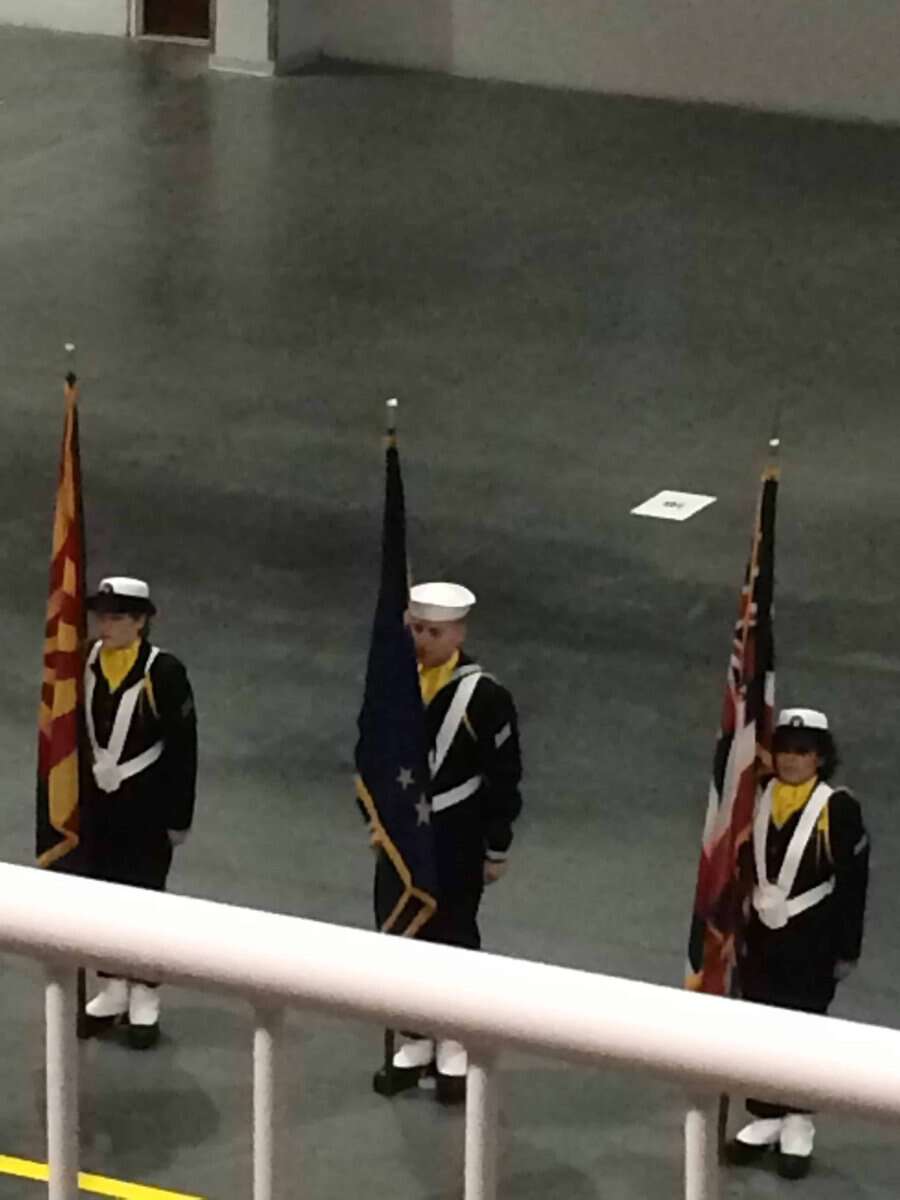 Happy Memorial Day!
On this day I give thanks and remember all those who have served our country. I feel very blessed to live here in the United States of America and always remember that freedom comes at a price.
No Draft
Our National Anthem reflects the feeling of freedom we have here in the last line of the song. It ends with "..the land of the free and the home of the brave". Our young men and women demonstrate courage and bravery when they freely join up. We do not have a draft system, so we rely on the courage of our young adults.
Bravery
Recently one such young adult, Kendrick Castillo, showed great bravery when he protected his classmates during a school shooting in Denver. Sadly, he lost his life in the process.
Freedom?
Joanna Gaines, in her letter from the editor, wrote in Magnolia Journal this month about freedom. She first talks about the freedom many children feel after being released from school and all it entails for the summer. She asks what freedom means to the reader. This issue is dedicated to revealing different definitions of freedom. I always look forward to reading this magazine from cover to cover. If you've never picked it up, do so the next time you spot it. You won't be disappointed!
Travel
We are gifted with so many freedoms here in the United States of America. We can travel just about anywhere we want to go. Certainly, within the continent, we can travel between states without even a second thought.
Speech
We have freedom of speech; we are free to express our opinions. We are so lucky that we can freely express ourselves and share opinions without fear. However; does having this freedom mean that we have the right to insult those who do not share our views?
Free to be?
We are also free to be who we want to be. We can dress the way we want to and worship any religion we choose.
Chase Your Dream
On Sunday morning, I turned on the television to watch the Today Show Sunday with Willie Geist. I love his Sunday sit-down interviews! They are rare opportunities to listen to smart, interesting people talk. He often asks open-ended questions which prompt the interviewee to talk freely. The interviewee on this past Sunday was Olivia Wilde. The movie she directed: Booksmart has just opened. Olivia and Willie were talking about her journey from actor to director. Olivia said that being a director was her dream and that every woman should feel free to chase her dream. Then she said that men regularly chase their dreams without questioning whether or not they should. Women need to feel equally free to do the same. There's no question that it requires bravery to reach for the stars and follow your dreams.
Freedom. What does this word mean to you?
As a professional organizer, I believe people should feel free to organize their homes and their belongings in such a way that they can find what they are looking for when they want that item. To me, this means that if someone wants to put something in an unconventional place that's fine if it makes sense to that person's way of life and that it is safe. I strive to guide my clients to find the organizational system that works for them.
Are you brave?
It takes courage to your own person. To have an opinion (maybe not a popular one) and to stand by it. To follow your dreams and to be true to yourself. To tackle your problems and find new solutions.
On this Memorial Day take a moment to remember the fallen and thank them in your prayers for these freedoms and more.
Diane N. Quintana is a Certified Professional Organizer, Certified Professional Organizer in Chronic Disorganization, ICD Master Trainer and owner of DNQ Solutions, LLC based in Atlanta, Georgia. Diane teaches busy people how to become organized and provides them with strategies and solutions for maintaining order in their lives. She specializes in residential and home-office organizing and in working with people challenged by ADD, Hoarding, and Chronic Disorganization.