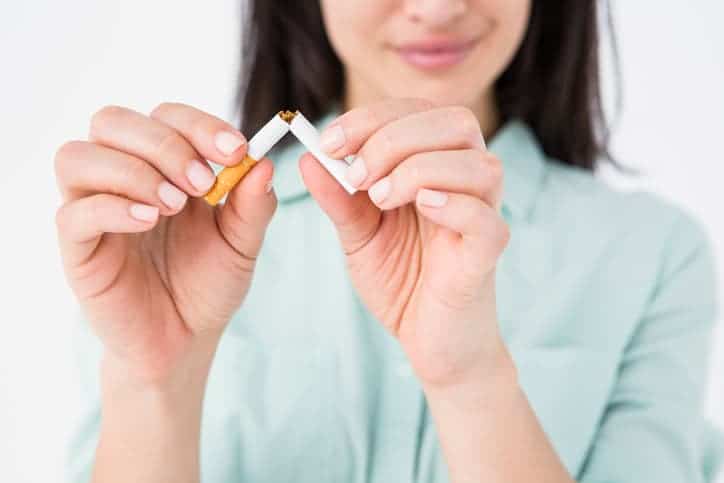 Last week I was talking about organizing time or rather organizing what you do to make the best use of your time. I told you that your habits and routines can help or hinder you in this regard. Today I'm talking about habits.
Do you have habits? What are they? I have a habit of waking up early in the morning. I love this. There's a hush outside. Usually the air is still. It's so early the birds aren't even up yet. I love to sit outside with my cup of tea and listen. Slowly, the birds start talking to each other, then the squirrels start scurrying around and the day dawns. This is one of my habits. I definitely don't want to change it.  
My habit of getting up early and quietly contemplating the day ahead allows me to start my day stress free. I am relaxed and ready to put my energy into the day ahead. I love this habit.
I did have a terrible habit.
I used to smoke cigarettes. Back when I was very young and thought it was cool to smoke. This habit caught on with me and I smoked a lot, particularly when I was playing bridge. We (the four of us) would light our cigarettes, put them in the ashtray and let the smoke billow around us as we studied  our cards. I smoked for about 3 years. Then, I got sick with pneumonia. The doctor told me not to smoke. Truthfully, I didn't want to. I was having a hard enough time just breathing. I never picked that habit back up. I think it was easy for me to break or change that habit because of the circumstances.
What if I want to change a habit now? Perhaps I should ask, what if I want to replace an old habit with a new one?
Some habits are like a warm, comfy, soft sweater. They are easy. We know what they feel like. We don't even need to think about them – they just sort of happen; like the early morning habit I described above.
Other habits are more like a scratchy sweater. You wear it because it's handy but it bothers you. You take it off only to put it back on because you don't have a replacement sweater handy.
When you want to change a habit it is easier to have an idea of the habit you want to create – your replacement habit.
For instance, let's say you're in the habit of having a cookie after dinner. You don't really think about it, you just grab a cookie and snack away. You've decided you'd like to eat more fruit. You want to replace the habit of eating a cookie with eating some grapes. Remind yourself by putting a post-it note on the cookie jar. It might say: Eat Grapes! Have snack size bunches of grapes in an easy to grab spot.
After a while you won't need the reminder post-it. It does take time and mindful practice to create a new habit. It also takes great will-power. If you have a reason for changing your habit, remind yourself in visible notes of that reason. Maybe you want to eat healthier or loose a pound or two.  Maybe you want to have a little 'me time' in the early morning. Some time to yourself before engaging with the rest of your family and your list of to-dos.
My habit in the evening used to be that I would work on my needlepoint while watching (really listening) to television. I got out of that habit but it's something I want to start again. I have a beautiful canvas, that will become a pillow, that's about half-way finished. I really want to finish it, and I can if I would just get it out and stitch away for an hour or so in the evening. To remind myself I have a post-it on the tv remote that simply says: Stitch!
Is there a habit that you want to create or renew? Write me back and let me know!