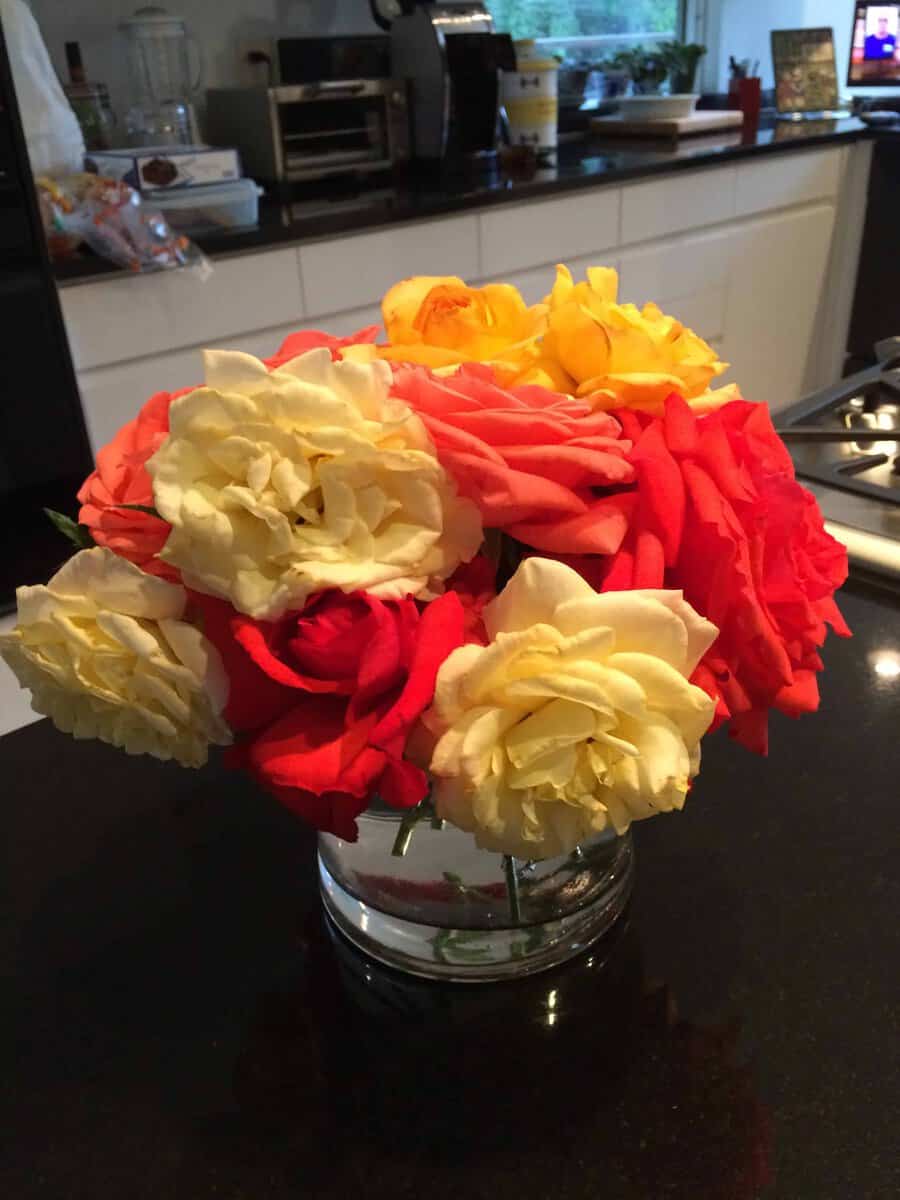 At the end of September I had the privilege of attending a conference run by a group to which I belong: The Institute for Challenging Disorganization. I love this conference. In fact I love it so much that I decided to demonstrate that by chairing the conference in 2017! But I digress.
One of our speakers was a young woman, Ayla Lewis, who spoke to us about the power of positive thinking and happiness. Her presentation was well thought out, fun, and interactive. Ayla had a marvelous way of engaging the audience to teach the concepts she was presenting.
Many of the concepts presented were not new to me and I'm sure not new to many of us there. However; Ayla included scientific information to substantiate these concepts. It was fascinating.  
So, what is happiness? Ayla told us that happiness is a choice. I believe this to be true. I'm one who likes to look at a glass and say that it is half full rather than half empty. I'm always looking for the positive spin and am generally happy. Or should I say content.
We were told that no one is always happy. We have moments of happiness. It's more important and better for us if we often experience small moments of happiness rather than striving for that one big fleeting moment to be happy. Have you ever heard someone say 'I'll be happy after I …' or perhaps 'I'll be truly happy when I've …' I have heard people say things like that and wondered if they ever had those moments of happiness. And how long the happiness lasted.
Ayla advised us to use journaling to record the brief happy moments that occur during the day. She asked us to write down three things daily. If you're looking for the small things I'm sure any one of us could find way more than three things to write down.
Let me tell you a little story. I attended a wedding last weekend in Connecticut. An adorable three year old little girl was the flower girl.  She made many of us smile as she ran down the aisle in church during the rehearsal. When she got up to the altar she turned around and faced those of us sitting in the pews, sat down, and just started swinging her legs. She looked like she was waiting there to watch the show begin. She was happy in that moment. And those of us watching her chuckled and were happy too!
Ayla encouraged us to take those moments and savor them. This is happiness. It is something that comes and goes. Celebrate – really be happy – live in those moments when they arrive. It's ok, in fact, natural, not to be happy 24/7. Acknowledge and experience  other emotions. Then welcome the happy moments as they occur.     
I'll tell you what makes me happy. Working in my garden, successfully completing a series of dance steps with my partner, getting a phone call from one of my children, getting together with a friend, seeing that a client has maintained the organization, making progress on my needlepoint canvas – all these things create moments of happiness for me.
What makes you happy? Write me back and let me know.