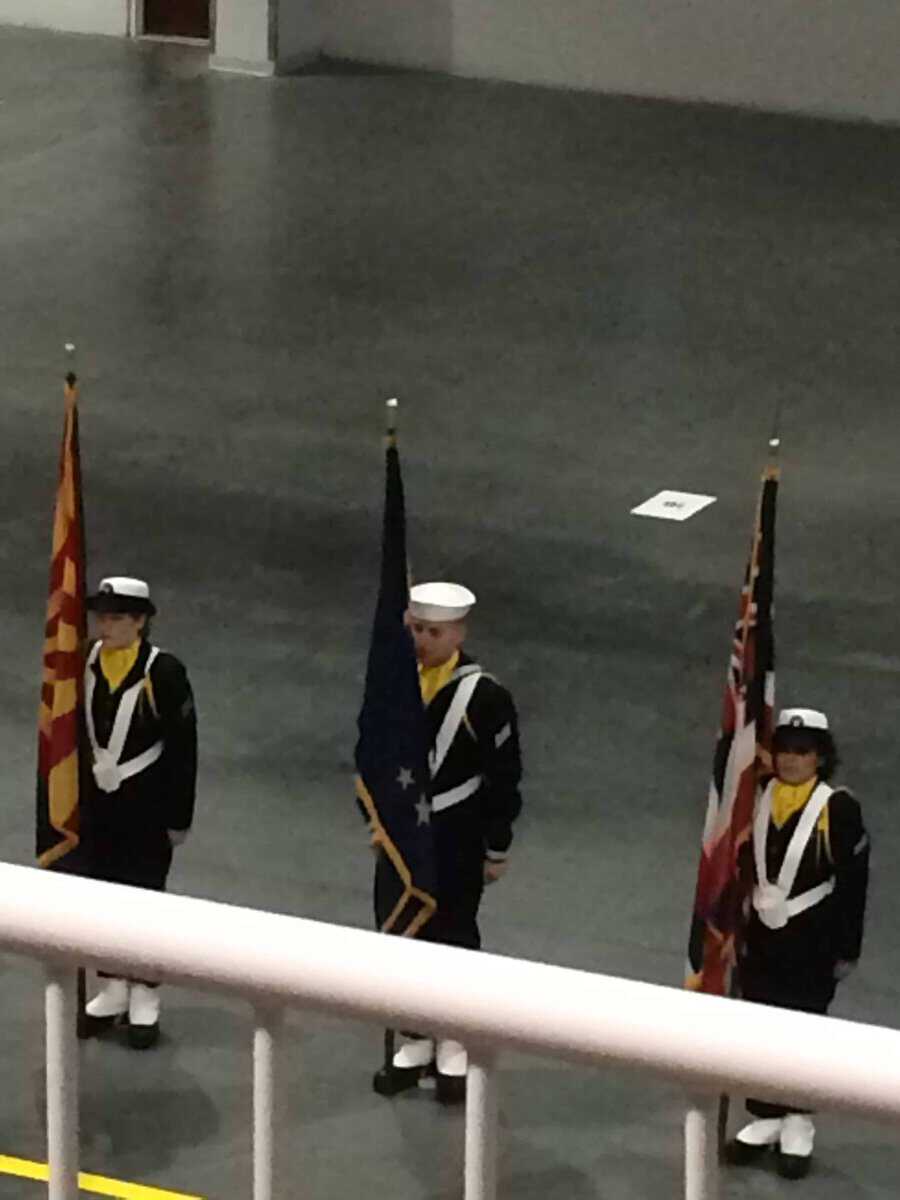 On the local news this morning there was a segment on how local communities here in Atlanta are celebrating and remembering those who've served in our armed forces. There was a picture of a boy scout placing flags in front of gravestones at a cemetery and there was information about several parades.
On the Today Show there was a segment about two sisters who've started a company called Sword and Plough. Their company makes things like handbags and tote made from surplus military material. They use things like old parachutes and fabric from old uniforms. Another interesting thing about this company is that they employ veterans and one of the sisters is a veteran herself! I remember seeing them on an episode of Shark Tank and thinking what a great idea. The tote bags, in particular, look great and would be really durable. Interestingly, the sharks did not bite – no one made them an offer.
Another segment on the Today Show featured an interview with Donald Rumsfeld and Ryan Manion. She was talking about the Travis Manion Foundation. Named after her brother, Travis, who lost his life while serving in the military in 2007. This foundation goes around the country talking to groups about the military. Donald Rumsfeld made the point that since our military is not required service it's important to have those serving in the military connect with people who may consider such service.
My son is one such person. He decided to join the Navy. He proudly served in the Navy. The picture above is from his graduation from boot camp.
I met a young man at a local plant nursery the other day. He helped me load my car with plants. I think many of you know that gardening is a passion of mine. I was talking with this young man about his plans for the summer. He told me that in addition to working at the plant nursery he was training at a swimming pool. I asked if he was joining a college swim team. His answer was 'no'. He was enlisting in the Navy and wanted to train to be a SEAL. Wow. I wished him good luck and thanked him for his service.
Today, I am thinking about how thankful I am to know dedicated young men. I am remembering and saying prayers for those who have made the ultimate sacrifice for our country. And, I am saying prayers of thanks for those who have served our country and returned home to their loved ones.
I'll also be celebrating the unofficial start to summer with a barbecue. It's a beautiful day here in Atlanta and I'm looking forward to starting up the grill and serving up potato salad, hamburgers, and hot dogs with the accompanying chips, dip and beer! I think we'll offer up a toast to our military at the beginning of this fun time this afternoon.
What are you doing today? Do you celebrate Memorial Day? Write me back and let me know.