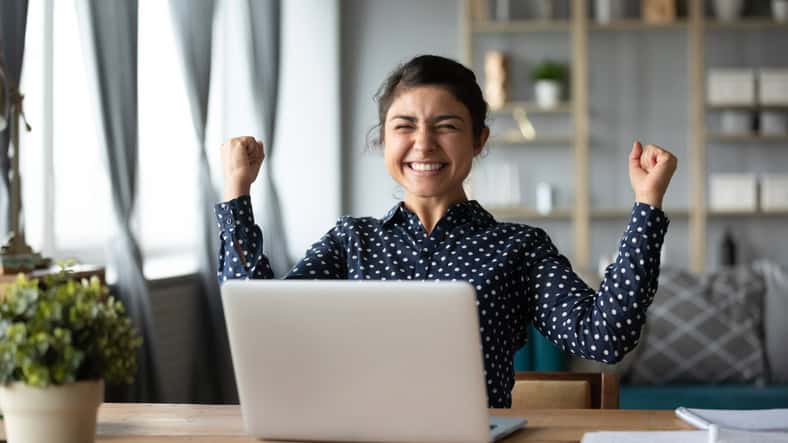 We've all been there, I'm sure. You make a plan for the day. You know exactly what you're doing and then something happens. Your plan fails. You have to throw your plan out the window. When this happens, you have a couple of choices. You can wallow in despair or you can shift gears and make your day a success anyway. The choice is yours.
This exact thing happened to me this week. I made a plan to get something done and arrived at the appointment on time but the person who was working with me arrived almost 3 hours (yes, I said 3 hours) late.
I had the person's phone number which I called when they were about 15 minutes late. They told me they had a little delay and would be there soon. I didn't want to leave to do an errand because they might arrive in the meantime. So, I waited.
Make Your Day A Success
I asked myself, what is the best use of my time right now? This is a question I ask my clients to have in the back of their minds when they don't know what to do next.
I always have paper and pens with me, so I used the time to make a few phone calls and then to make some lists of other things I had on my mind. That only took me a short time. I walked around the place where I was waiting and as I walked, I became angry. I thought to myself I could be doing so many other things other than waiting for who knew how long.
Angry Feelings
I know from other personal experiences that getting angry was not going to solve my problem. There was nothing I could do about it and letting the angry feelings control my day was not going to make my day a success. The anger would only serve to spiral me downward.
Attitude is Everything
The person finally showed up and apologized profusely. I did the only thing possible and accepted their apology. I moved on and carried out the first part of my plan for the day.
The rest of my day was a wash. I had another appointment later in the day which I kept and in between I took my dogs out for a beautiful long walk on a spectacularly crisp and sunny fall day. I was able to make my day a success by controlling my attitude and being flexible.
ICD Virtual Assembly
Another example of this very thing happened just yesterday during the Virtual Assembly held by the Institute for Challenging Disorganization. The organizers had planned everything perfectly but there were a couple of bumps in the road which could have derailed the day.
Everyone from the organizers to the administrative support was professional, graceful, and flexible. They were able to make the day a success because of their positive attitude and commitment to the event. They did not complain. Everyone involved did their best which is all any of us can do.
The education they provided during the virtual assembly was stellar and everyone attending the event understood the few very small things that made their plan for the day go awry because they kept us informed.
Dr. Sheryl Ziegler, one of the presenters, talked about chronic stress. One the strategies she gave us is to control what you can and let go of the rest. Too often we let the things we can't control disrupt our day and change our attitude. This is stressful.
Acknowledge when something happens that is beyond your control and then think about what you can control and focus on that. The organizers did just that. They acknowledged what was beyond their control, fixed what they could, and moved on. They held a fabulous virtual event full of exceptional presenters and made our day a huge success.
The next time you have a plan for the day which fails think about the things you can control and focus on them. Then let go of the rest. It serves no purpose to let your day spiral downhill. Express your anger and disappointment and then exercise your flexibility. Take control of the things you can, turn your day around and make your day a success.
Diane N. Quintana is a Certified Professional Organizer® owner of DNQ Solutions, LLC and co-owner of Release, Repurpose, Reorganize in Atlanta, Georgia. Diane specializes in residential and home-office organizing and working with people affected by ADD, hoarding challenges, and chronic disorganization. Please contact Diane for a free 15-minute phone consultation.