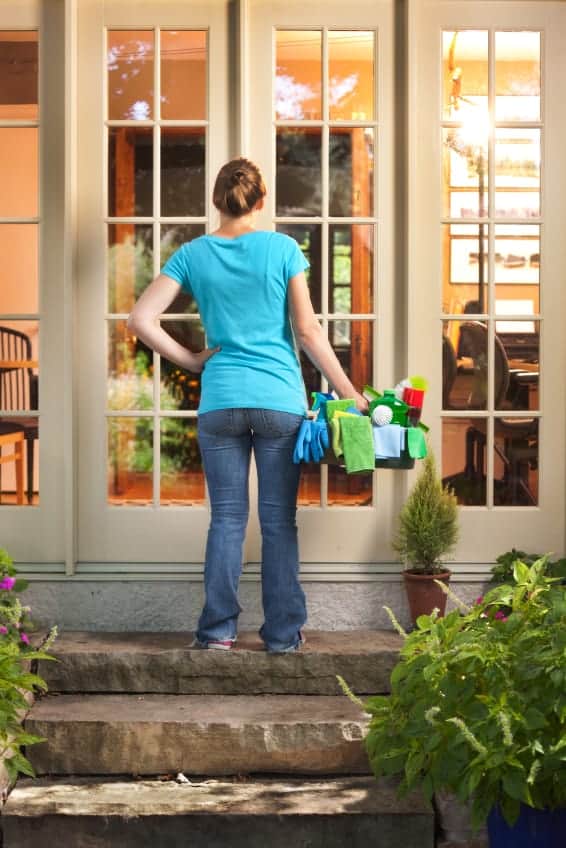 Is it feeling like Spring where you live? Here in Atlanta it's looking a lot like Spring is just around the corner. We've had a couple of beautiful sunny days. It was even warm enough over the weekend to enjoy a picnic in the park!
The days are longer, the sunshine brighter and all that makes me long to get out in the garden and play in the dirt. However, it's not quite time to do that so I'm going to use the brighter light and longer days to my advantage inside the house.
In other words, it's time for me to do some Spring cleaning! Yup, this brighter light points out the need to get back in the corners and under the furniture to get the little dust bunnies that can hide when the light isn't quite so bright.
Just in case you also feel inclined to do some spring cleaning I've put together a list of things you might consider doing. Remember Spring is a season. It lasts about 3 months. If you break down this list and do a little each week by the time summer rolls around you will be done with your cleaning and ready to spend more time outside. You can also delegate some items on this list to other members of your family!
Remove and vacuum window screens
Wipe the window sills before you replace the screens
Wash windows
Clean baseboards
Move the furniture and clean under it
Decide what to do (toss, recycle, donate or put away) with the things you find under the furniture
Put the furniture back
Dust floor registers and other vent covers
Dust light fixtures and ceiling fans
Air out mattress pads and small area rugs
Sort through winter clothes and donate any that don't fit or that you didn't wear
Check your smoke detector/carbon monoxide monitor to make sure they are working. Put in fresh batteries if they are battery operated.
Check your fire extinguishers
Take them to your local fire station to be recharged if necessary