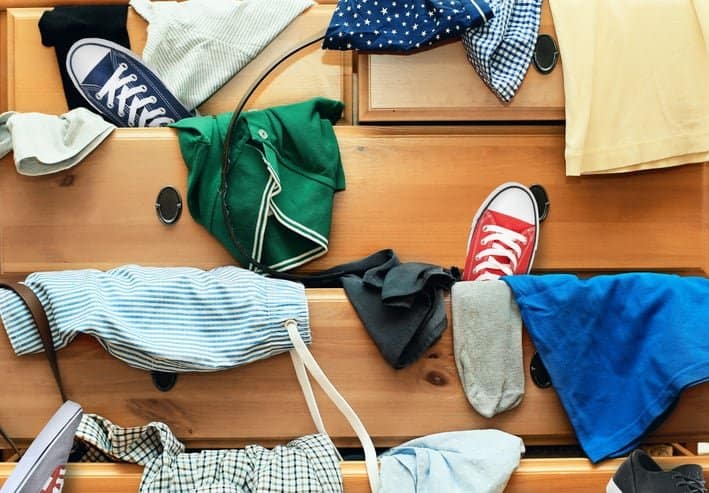 Happy New Year! I'm so happy to be starting this New Year by writing a blog to share with you. I've been thinking a lot about limits recently and why it's important to know what your personal limits are.
This has come up because some of my clients have had trouble determining how much is enough.
We all have physical limits that are pre-determined by the home in which we live. The closets and cupboards can create limits for us if we let them. However, we sometimes (and yes – I am including myself in this discussion) cram things into these spaces thinking that we can 'make room'.
I have found that the best way to 'make room' is to remove everything from the cupboard or closet and only return those items which you absolutely KNOW that you use and/or love. The temptation is to push things around or to restack everything inside the closet or cupboard because it does take time to completely empty the space and make those decisions.
How does knowing your limit apply here? Well, if you're headed out to go shopping and you come across a dress or a new platter and you know that your cupboard or closet is full and that you've reached the limit of what the space will contain easily. It's easier to say to yourself something like "I know that if I bring something more into this space I will be removing things that I don't use or love – do I want it badly enough to reorganize the space or can I decide not to bring it into my home".
We also have physical limits in terms of what we can physically do. I can't lift very heavy weights. I know not to try to lift something really heavy because I will end up hurting myself and I definitely don't want to do that.
Can you change your physical limits? Sure, through diet and exercise or through modifications you may be able to change some things. For instance, I love to walk and I walk at a pretty fast pace. One of my friends walks with me sometimes. I used to have to slow my pace to accommodate my friend. Since we've been walking together regularly his pace has picked up and he can walk farther before asking that we turn around. His limit has increased.
We also have spending limits. Do you want to incur more debt to buy this one item or do you have enough at home? Is it necessary to spend this money or can you make the decision to tell yourself 'not now'. Knowing your spending limits is key. How do you do this? You create a budget and check it regularly.
Another way to curb your spending is to only carry cash. I know it's inconvenient but it is effective. Without a credit or debit card in your wallet you have to be mindful of your spending limit. I have more about the benefits of carrying cash in my book: Now What? A Simple Organizing Guide.
I talk to my clients about the physical limits their homes provide regularly and ask them to think about how much is enough. What number of ….(you can fill in the blank) makes sense?
Ask yourself this question and see if it helps you set limits within your home. Maybe you've already set limits for yourself? I'd love to hear about your limits and if the question: How much is enough makes sense to you.