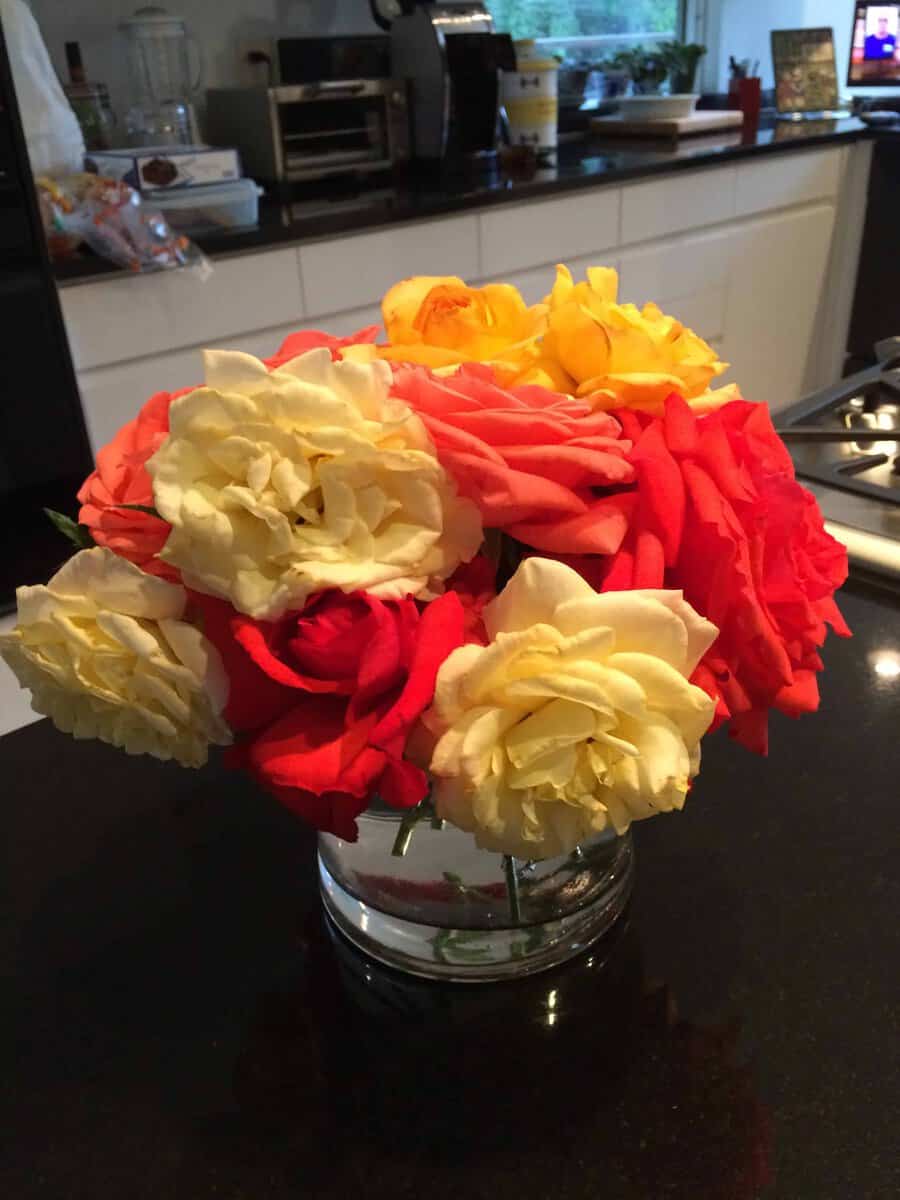 In honor of mother's day I wanted to share some thoughts with you about my mother; my mom.
This is what I called my mother. She was always simply Mom. She was the best. Sadly, she left this life way too early at the young age of 73. She had Leukemia. She fought a valiant battle for about 14 months and never once complained.
This post is not about her passing but about her living. I am who I am in part because of some of the wonderful lessons my mom taught me. I want to tell you about her and about what I learned from my mom.
Mom loved her family wholeheartedly. I have 2 brothers and 2 sisters making us a large family. Mom loved us all unreservedly. We have our faults which she acknowledged and loved us anyway. She guided us when she thought we had lost our way, boosted us up when we were down in the dumps, and celebrated our accomplishments.
Mom loved to play tennis and croquet. She was a master gardener and flower arranger. I think some of that rubbed off on me. I love my garden and tend it faithfully. She and I used to go on garden tours whenever it was convenient. In fact, my mother's day present to her was usually tickets to the local garden tour and a lovely lunch along the way! I loved the way she could identify and tell me about most of the plants we saw. She also loved to play poker! Mom had poker parties with two other couples. They had dinner and played poker long into the night – lots of fun!
Mom had great style. She was not particularly fashionable in what she wore. Rather she wore classic clothes and created her own style which suited her to perfection.
Mom was very opinionated. You never had to wonder what she was thinking. She would tell you if she liked or didn't like something or what you were doing. She was very polite about it and had a way of letting you know where she stood about something without directly insulting you.
Mom loved to travel and experience new things. She was always up for an adventure. She came and visited me in Bangkok, Hong Kong, and Singapore when I lived in those cities. She was amazing.
I learned so much from my mom. She was a great role model. I learned to love adventures and to keep my mind open to different ways of thinking from my mom. Most of all I learned to celebrate all that this life has to offer, to see the good in situations, to look beyond the obvious and to be true to myself.
I miss mom more than words can say but I believe that she lives in my heart.
This mother's day I will celebrate the memory of my mom and the wonderful times we had together with my brothers and sisters!
Tell me about your mother and your plans for Mother's Day.