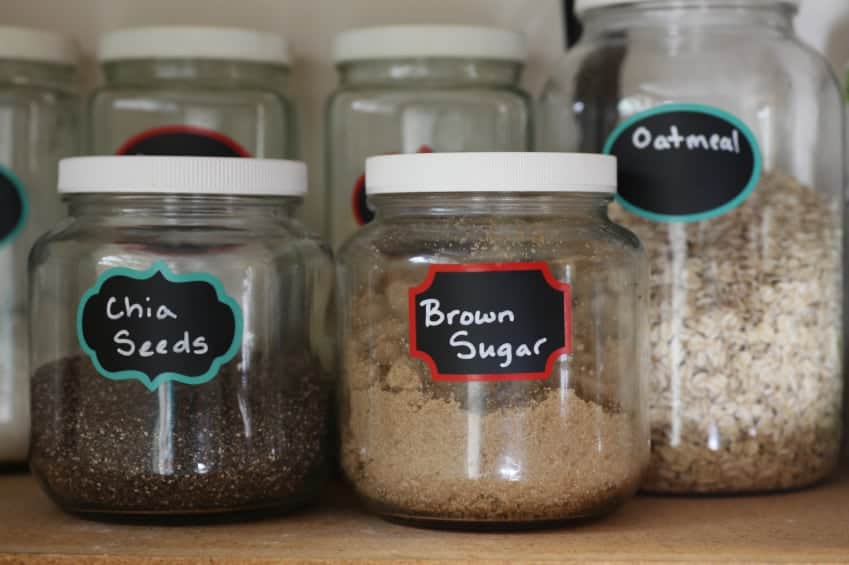 Last week I talked about the benefits and drawbacks of buying groceries and household supplies in bulk. This week I want to talk about the pantry. What happens in your house when you bring the groceries home? Do you have specific places – shelves or cupboards – for specific sorts of non-perishable groceries?
Sometimes putting away groceries is a free for all. Things are just randomly put away. This makes it very difficult to know what you have and where it is. When things are just randomly put away it's hard to just glance over to a shelf or into a cupboard to find the particular item you're looking to find.
So, what can you do to have an organized pantry?
Recognize that this is a choice. You have to decide that you want to know what is in your pantry. There are some good reasons for making this choice and for cultivating the habit of keeping your pantry organized.
When your pantry is organized you know what you have and you will not wonder what is lurking in the back of your shelves so you will save money by not buying duplicates.
An added benefit is that when you plan your meals it will be easy to spot what ingredients you already have – saving you time. You won't have to hunt through the shelves to figure out whether or not you have the necessary ingredients. You'll simply be able to look in the spot where the required ingredients are kept.
Here are some simple steps to take to create an organized pantry.
Empty all your shelves
Toss expired foods
Donate out food (that is not expired that you know you won't eat)
Sort like with like:

Cans together
Baking supplies together
Condiments – oils and vinegars
Snack food
Cereal & breakfast foods
Nuts
Grains
Pasta
Anything else you can think of

Look at your shelves
Decide what you want to have within easy reach & what can go out of the way
Decide if you want containers (you may want to empty bags of sugar, flour, rice, pasta into airtight containers to keep them fresh)
Wipe down the shelves
Label the shelves – even sections of a shelf – so that everyone in the home will know where to put each category
Put everything away
I hope this helps you keep your pantry organized