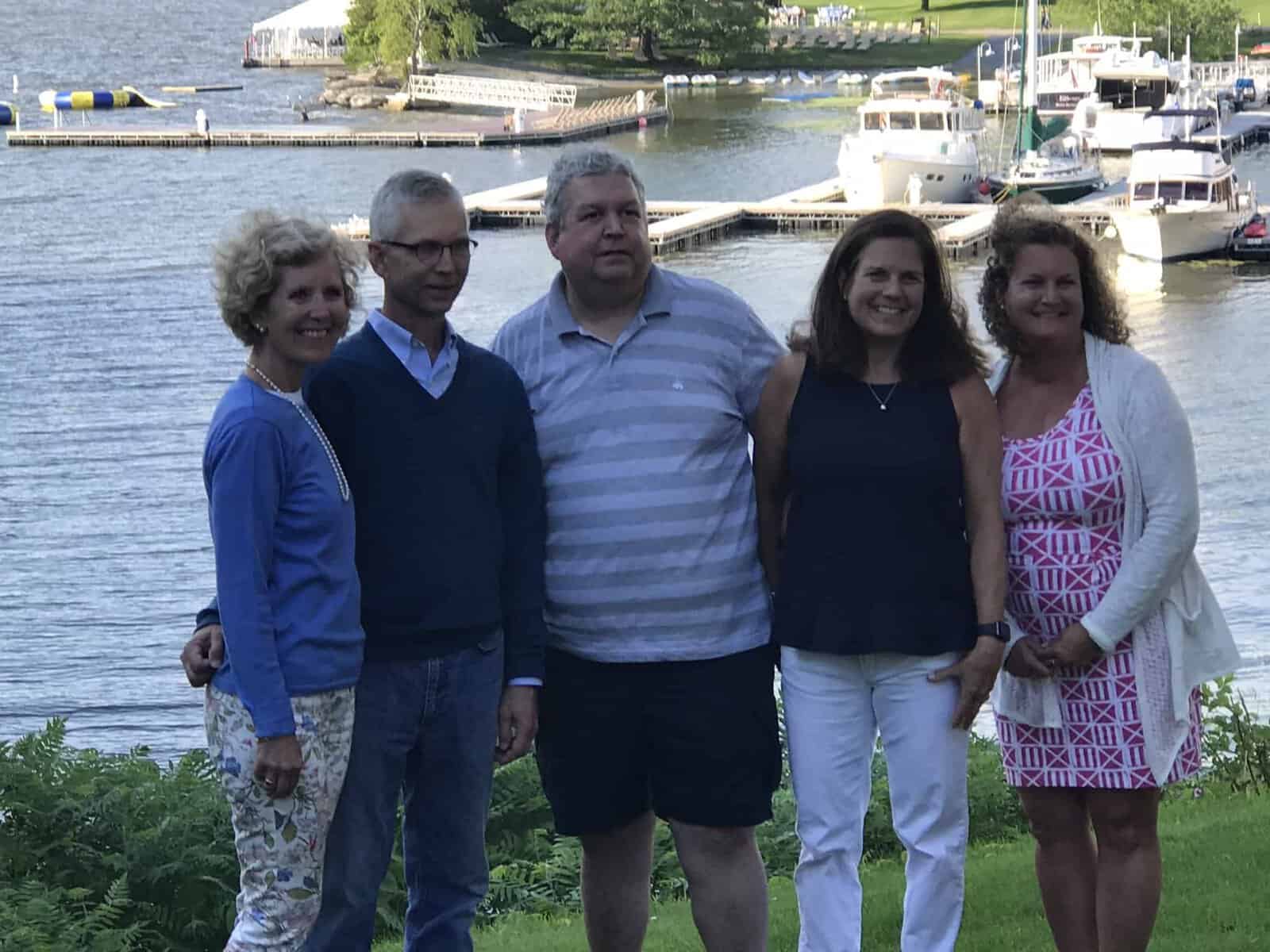 I recently went to a family reunion. I admit I had some reservations about getting together with everyone. The last time we were all together was eight years ago. I love my family but each one of us has a strong personality. We can get into disagreements easily. I wondered would we all get along after not seeing each other for so many years. Of course, we talk every now and then and we text or email, but a long weekend is a very different story.
I'm so happy to say that we did all get along! I think in large part it was due to the fabulous resort where we gathered. There was something for everyone. Before I start describing the place, let me tell you more about my family.
There are five of us
I have 2 brothers and 2 sisters. I am the oldest followed by my brothers, then my two sisters. Most of us are married or have partners. We all have children. Some of our children brought boyfriends and girlfriends along, too. We were quite a crowd with a wide variety of ages and interests.
The Basin Harbor Club
Speaking of interests, the Basin Harbor Club has something for everyone! The oldest of my two brothers is an avid golfer. He and my sister's husband along with a couple of the kids played many rounds of golf. Others played tennis. I did yoga with some of the kids. We also went for a bike ride around the property.
There was also a fitness center, a swimming pool with wonderful lounge chairs, and to top it all off the resort is on Lake Champlain. One afternoon many of the kids went tubing!
There was time in between all these activities for heart to heart conversations in fabulous Adirondack chairs which are all over the property.
We met casually over breakfast or lunch and sometimes gathered in one or the other cottages to play cards. These meals are buffets. There was a wide selection of foods at both meals. I was so impressed. No one had any complaints about the food.
Cottages
Each family stayed in a cottage. All the cottages had views of the lake. The porch at the cottage I stayed in had a magnificent view! It was a wonderful spot to sit and reflect in the morning before the activities of the day and in the afternoon to marvel over all we had done. To review conversations and to marvel at the fabulous young adults these nieces and nephews have grown up to become. I am so happy to have had the opportunity to talk with them and get to know them a little better.
Missing my children
My only disappointment is that my children weren't able to join the family on this occasion. We had so much fun that we, the five of us siblings, plan to do this again in a couple of years. Hopefully, at this resort.
A fabulous place!
If you are looking for a place to hold a family reunion or a large gathering of friends, I highly recommend this resort. There is something for everyone here. Even if you aren't into sports, come for the relaxing friendly atmosphere. It's a great place to rest, relax, and recharge.
Diane N. Quintana is a Certified Professional Organizer, Residential Organizing Specialist, Certified Professional Organizer in Chronic Disorganization, ICD Master Trainer and owner of DNQ Solutions, LLC, based in Atlanta, Georgia. An accomplished speaker and author of four books she teaches professionals and working parents how to become organized and provides them with strategies and solutions for maintaining order in their busy lives. She specializes in residential and home-office organizing in metropolitan Atlanta and in working with people challenged by ADD, Hoarding, and chronic disorganization.