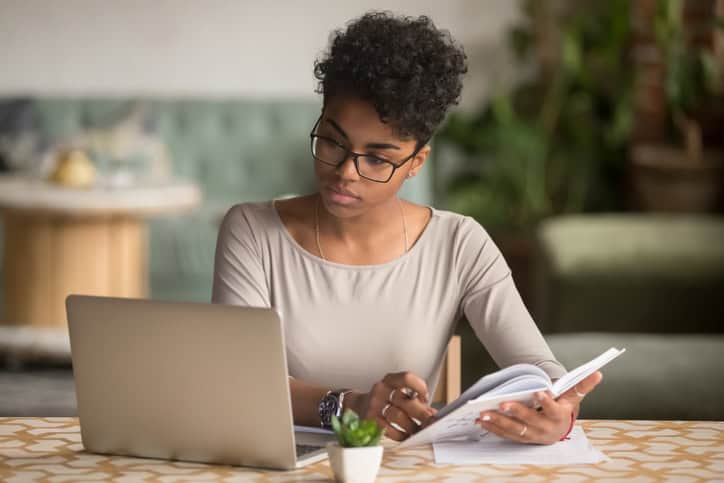 I imagine you plan to be on time to your appointments. I don't know about you, but I love to be on time or early. I always have either a book, a magazine, or a clipped article to read with me. And, there is always Facebook, Instagram or Twitter to catch up on. So, if I'm early I have plenty to keep myself occupied for the time I wait.
Respect
When I make an appointment with someone, I show that I respect the time they have allotted to share with me by planning to be on time. Being on time is almost always in my control if I plan my time.
Make my Plan
In the evening, I make a plan for the next day. I look over my list and decide what I want to work on first. Then, I look at my appointments. I fit my errands and other things I want to do (like exercise) around the times I have appointments or other commitments.
Pack my Bag
Do you ask your children to pack their school bags at night? It's good advice. This way they can look around to make sure they don't forget any homework or any thing else to support their day (like sheet music if they are in band or athletic clothes if they play a sport). The same advice is good for you and me. I pack my bag at night so I can double check to make sure I'm taking the things I need with me in the morning.
Choose my Outfit
I like to decide what I'm going to wear the night before. I don't actually lay out my clothes, but I do listen to the weather report and identify what I want to wear in the morning. This saves me lots of time and reduces stress in the morning. For those who have a hard time selecting their clothes in the morning, this is a huge time saver.
Time to Get Up
Identify the things you need to do before you leave the house in the morning. Then figure out what time you need to get up to make that happen. Set your alarm. Planning your time this way helps to get you out of the house on time.
Time to Leave the House
Traffic can play a big part in whether or not I am on time for my appointments. Of course, I listen to the traffic report which lets me know if there are any major delays on the highways. I live in Atlanta and there always seems to be lots of traffic. I factor that into my travel time. In fact, I usually allow 10 or 15 minutes extra time. I always plan to be on time and adding these extra minutes gives me some padding, just in case there is lots of traffic.
Beware of Doing ONE MORE THING
Making all these plans, packing my bag, deciding what to wear, planning my time are all great things to do. The trick is to do them and to leave the house at the planned time.
Sometimes, I have a little extra time available to me. I'm ready to leave but it's too early. What to do? My biggest advice to you (and to myself) is nothing. Sit and meditate for a few minutes.
In the interest of full disclosure, this is where my plan sometimes goes off the tracks. Instead of doing nothing, I will often do 'one more thing'. I will put something away which leads me to tidy something else which leads to another trip up or down the stairs. And then, I notice, too much time has elapsed and I'm now in danger of being late.
I first heard about the 'One More Thing' rule from my friend and colleague, Linda Samuels. Ever since I heard her explain the dangers behind 'One More Thing' I use that expression with my clients and myself.
If you can avoid doing one more thing before you leave the house all the careful planning the night before will help to get you where you need to be on time.
If you're working on being on time more often than late try putting together a list of the steps I've listed in this article to guide you. And, try to avoid doing one more thing before leaving home. I guarantee that will save you time.
If you have any questions, feel free to reach out to me for guidance.
Diane N. Quintana is a Certified Professional Organizer®, Certified Professional Organizer in Chronic Disorganization®, Master Trainer and owner of DNQ Solutions, LLC based in Atlanta, Georgia. Diane teaches busy people how to become organized and provides them with strategies and solutions for maintaining order in their lives. She specializes in residential and home-office organizing and in working with people affected by ADD, Hoarding, and chronic disorganization.