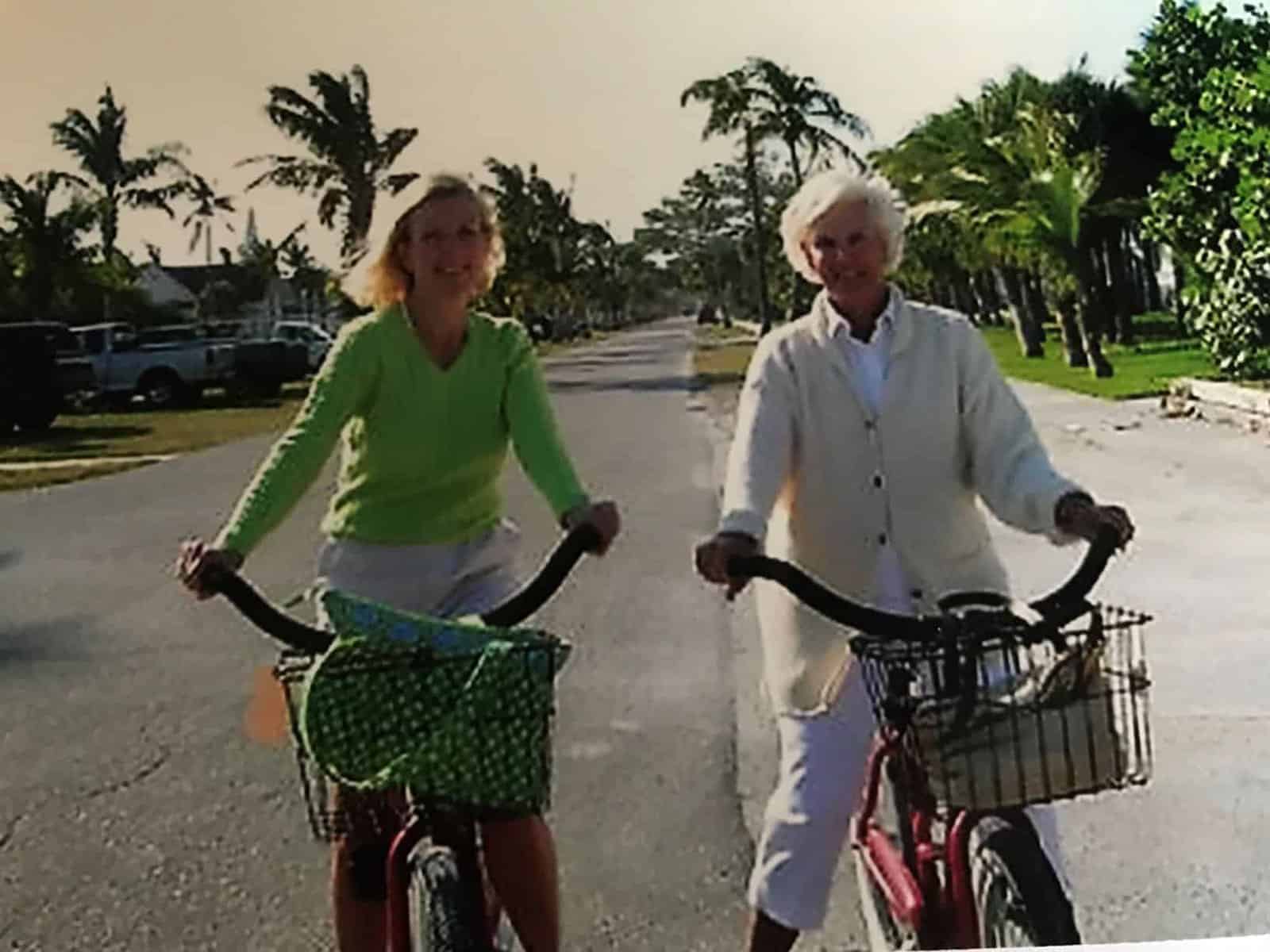 I remember my mother every day but today, being Mother's Day, I wanted to share some of the things my mother taught me that I do every day.
About My Mom
Let me tell you a little bit about my mom. She was only 19 years older than me. I didn't realize how close we were in age until I was in my 30s. As I grew older, it seemed to me that she grew younger. We became great friends. There are many days when I miss her so much it hurts; then I think of the fun times we shared and smile.
Here are just a few of the many great habits she taught me.
Stand Up Straight
"Posture, posture" my mother would say. Or, "don't slouch, you're crushing all the organs inside your body". I would picture my kidneys, liver, lungs and heart all mushed together and immediately straighten up!  Posture is important. Have you heard about the power stance? Standing up straight immediately conveys confidence.  
Look the Person in the Eyes
Have you ever had an in-person conversation with someone who is scanning around the room? I think it appears like they are not really engaged with what they are saying to me. When I'm talking with someone, I look at them and endeavor to catch their eyes from time to time.
Have a Firm Handshake
Mom used to compare a weak handshake to holding a dead fish. Can you imagine what it feels like to hold a dead fish? Yuck!  She used to say that a weak handshake was the signature of a weak person. I think about that when I'm meeting someone for the first time if they don't doesn't grasp my hand firmly.
Kill Them with Kindness
"If you want to get something done, be polite and kind to everyone helping you because you attract more flies with honey than with vinegar". This was a favorite saying. I have found this to be true. I get lots more done and faster when people get along. This doesn't mean that everyone is best friends. Just that people treat each other with respect and kindness.
Keep it Simple, Stupid!
Actually, mom used to say K.I.S.S. This is something I do. Think about it. When you start with a simple plan and get the bones of a project in place, it's easy to add the bells and whistles. If you start with the bells and whistles, the project gets over complicated and hard to complete.
Remember to Put it Back
This the origin of one of my favorite organizing tips. Mom used to tell me to 'put it back where you got it'. In other words, return the object to its home. Now, I tell all my clients 'don't put it down, put it away'. The reason is simple. If you put the object back where you found it, you will know where to find it again.
There are so many more things to say about my mom. Suffice to say, I value the lessons she taught me. I know she loved me as I loved her.
Diane N. Quintana is a Certified Professional Organizer, Certified Professional Organizer in Chronic Disorganization, ICD Master Trainer and owner of DNQ Solutions, LLC based in Atlanta, Georgia. Diane teaches busy people how to become organized and provides them with strategies and solutions for maintaining order in their lives. She specializes in residential and home-office organizing and in working with people challenged by ADD, Hoarding, and Chronic Disorganization.