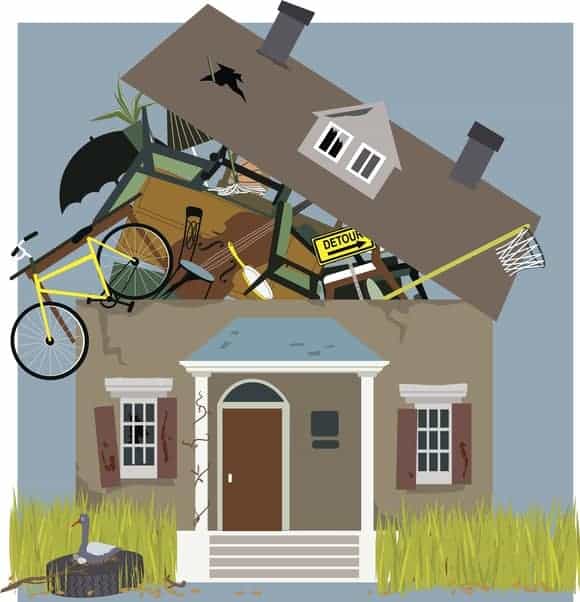 Is your home so full that you are overwhelmed by the thought of dealing with all the stuff? Maybe you are looking for a hoarding clean up?
Many people who have hoarding behaviors and tendencies are embarrassed by the way their home looks and are reluctant to have anyone over to do a hoarding clean up. We call this CHAOS: Can't Have Anyone Over Syndrome.
Sometimes, they don't even really know how their home came to be so full. The hoarding behaviors may have started as collecting. When someone has hoarding behaviors and tendencies they tend to create piles, and before they know it, there are stacks everywhere.
The thought of going through all these piles is overwhelming. Cleaning up the hoard is difficult. It's important to work with an objective, trained professional who will support the person challenged by hoarding behaviors and tendencies in their efforts to change their habits and their environment. Check out these interviews with Hoarding Experts.
Here are some behaviors commonly associated with hoarding:
There is a persistent difficulty discarding or parting with possessions because of a perceived need to save them.
The person experiences distress at the thought of getting rid of items.
The home has an excessive accumulation of stuff, regardless of value.
Rooms in the home can not be used as intended because they are full.
Our first goal is to make the home safe and to mitigate the hoard while we clean up.
Read this article to learn more about The Hoarding Disorder.
Call Diane for more information.