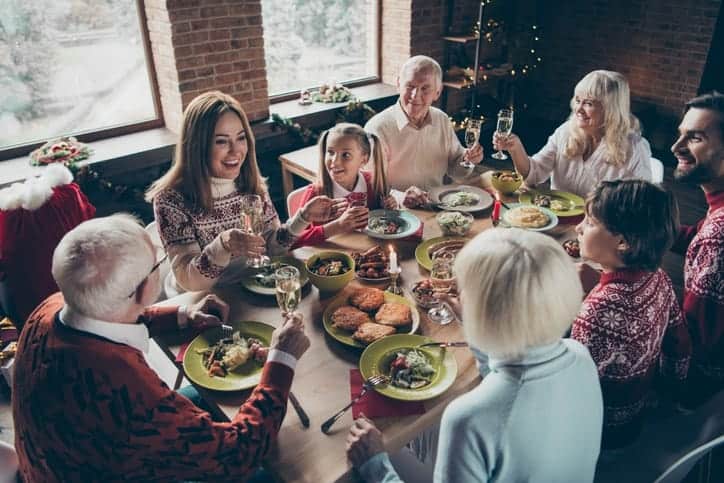 I know, it's still October. However, the truth is that the holidays are right around the corner. Start your holiday preparations now to avoid stressing out during the holidays.
I asked Alexa to give me the numbers today (Sunday, October 20th). As of this date there are 11 days until Halloween, 39 days until Thanksgiving, 62 days until Hanukkah, and 66 days until Christmas.
Halloween is not officially a holiday but to me it feels like Halloween marks the beginning of the holiday season.
I recommend beginning your planning now so that you set aside time to:
Plan Holiday Meals:
Plan these meals in advance and make different shopping lists. One for perishable ingredients and the other for dry ingredients. Buy the dry ingredients ahead of time or if they go on sale. If you have a separate freezer you can make some things ahead and freeze them. Can you order parts of the meal from a bakery or grocery store? If you can, remember to schedule time to pick up these items.
Make Your Gift List
What is your gift giving budget? Who are you giving to? Remember to include gifts or tips for your hairdresser, any delivery people or service people. Do you have to mail the gifts? When do they have to get to the Post Office to get to the person on time? Plot those dates in your calendar. Get a couple of hostess gifts so that you have them on hand if you're invited to a party.
Wrapping Paper, Ribbon and Tags
Look through your gift wrap supplies. Do you have enough tape, wrapping paper and ribbon? Now is the time to get those supplies.
Holiday Cards
Do you plan to send out holiday cards? Are you creating a photo card? Do you have the picture? When can you take the picture, if you don't have one?Otherwise, put buying cards on your shopping list. Do you have the addresses you need?  Do you write a personal message on each card? Start early to avoid the stress. Giving cards is not meant to be a stressful activity but it becomes one when you're rushing to get it done.
Holiday Party
Do you want to give a Holiday Party?  If so, pick a date and send out invitations well in advance so the people you invite can mark their calendars. Then plan your menu. Can you delegate parts of the menu to your friends? Often people will ask: What can I bring? If you've planned your menu you can ask for specific items. This will help you out and make your friends feel helpful. A win/win for everyone!
Decorations
I like to put up holiday decorations the day after Thanksgiving. This way I can donate out any decorations that I know I don't want any more, but which are still in good enough shape for some one else to use. Some people put up their holiday lights and decorations as soon as the Halloween decorations come down. Do what works for you.
Special Events
Think about the special holiday events that happen in your town or city. Decide which ones you want to attend. Mark your calendar. Do you need to buy tickets to attend? If you have children or grandchildren, do you want to take them to see Santa at the mall? Do you need an appointment?
Personal Appointments
Speaking of appointments, my hairdresser always gets slammed during the holidays. Make your hair appointment or any other personal appointments well in advance so you get the day and time you want.
Clothes
Look at your holiday or party clothes. Do you want to get anything cleaned or fixed? Do you want to get an accessory or two to update your holiday wear?
Relax
Relax! You will enjoy the holidays more if you take time for yourself. Get exercise, set realistic expectations, be flexible, and breathe.
The holidays are meant to be a time to gather with friends and family. A time to share meals and experiences. You can get caught up in the flurry of activities. Think about setting realistic expectations. Do as much or as little as you want. As you go about planning for the upcoming holidays remember spending time and making memories with those you love are things to treasure.
If you get stuck in the planning process and want some guidance send me a message. I can help you create a plan which works for you!