Some of you may already know that I love Ballroom dancing. It is a passion of mine and a hobby that I practice between 8 and 10 hours a week. I have a professional partner. He and I participate in Ballroom Dance Competitions several times a year. My partner tells me to listen to the music and to help him match the pace of our movement to the rhythm of the music. Some music is fast, some slow, some moderately paced.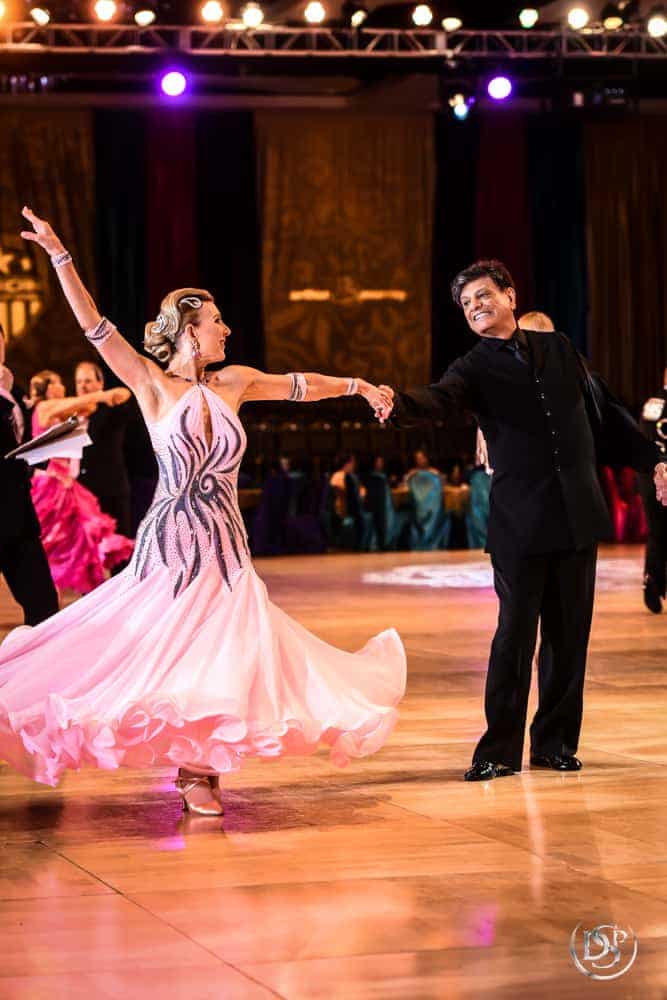 I was thinking about this the other day as I was getting ready to write this blog.
Have you ever noticed that at times the rhythm of our lives can be slow, almost annoyingly slow, and at other times the pace is so fast you can't believe it – maybe even have a hard time keeping up?
This happened to me over the past two, or is it three, weeks.
It all started the 24th of April. Two friends of mine and I went to hear Elizabeth Gilbert speak. I am a long time Elizabeth Gilbert fan and was thrilled she was coming to Atlanta. The three of us met at my house – early because we didn't want to get stuck in traffic and because it was free seating at the church. We wanted to be up as close to the front as we could get. Good thing we left early! Traffic was predicted to be bad so we used wayz which directed us around the stuck traffic and got to the church in plenty of time. Even so, there was a line out the door of the church.
We waited in line and at the appointed time were allowed into the church. We got our seats near enough to the front so I was able to get this great picture!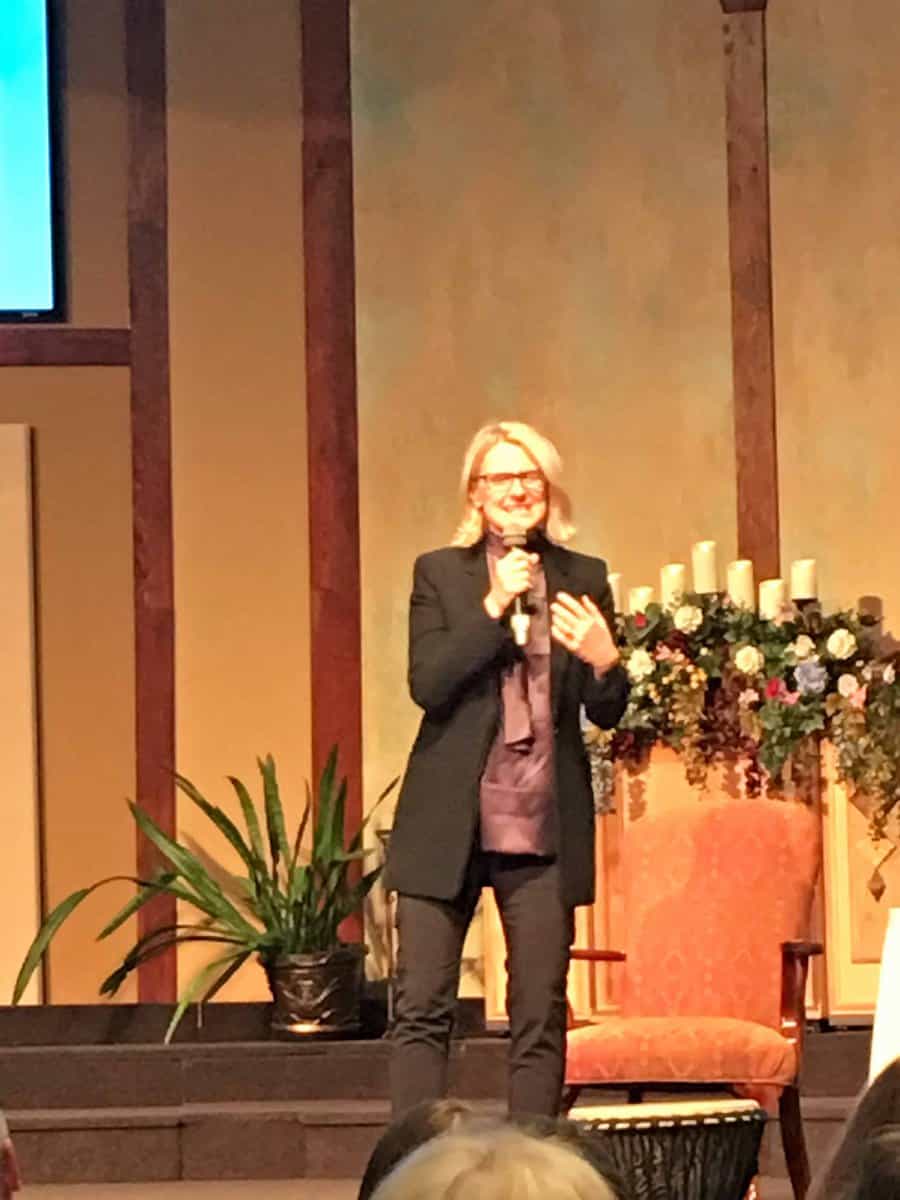 I have a lot to say about Elizabeth's presentation and will say more in another blog. This blog is about the rhythm of life. One huge nugget I took home with me was about connecting with people you meet casually. I try not to use the 'hey, how are you' phrase as I pass people. My usual greeting is a smile accompanied by 'hello'. Elizabeth told us a story about a phrase she used while on her most recent book tour. She asked people she met 'What are you most excited about in your life right now?' and started conversations based on the person's response.
A few days after this lecture. I went to the NAPO2017 conference in Pittsburgh. I decided before I left Atlanta that I would do something similar and ask the people I met at conference 'what is one thing you learned from the lecture you just attended?' This question started all sorts of wonderful conversations.
Going back to the rhythm of life…
The NAPO2017 conference ended on a Saturday afternoon. I was home by the evening. My dogs were thrilled to have me home. They were not so thrilled to see that my suitcase did not get put away.
Thursday I went to New York City for a long weekend filled with sightseeing. I grew up in the city and had seen some of these places before but it was fun to go with someone who had not. We went to the Top of the Rock at Rockefeller City, to the 911 Memorial Museum, on a boat to see the Statue of Liberty, we walked from the boat all the way through Manhattan to the Empire State Building and even took a pedicab. On Sunday, we met my brother and his wife for brunch. Following brunch, we went to see Beautiful (a Broadway show about Carole King). From there we went to the airport and back to Atlanta.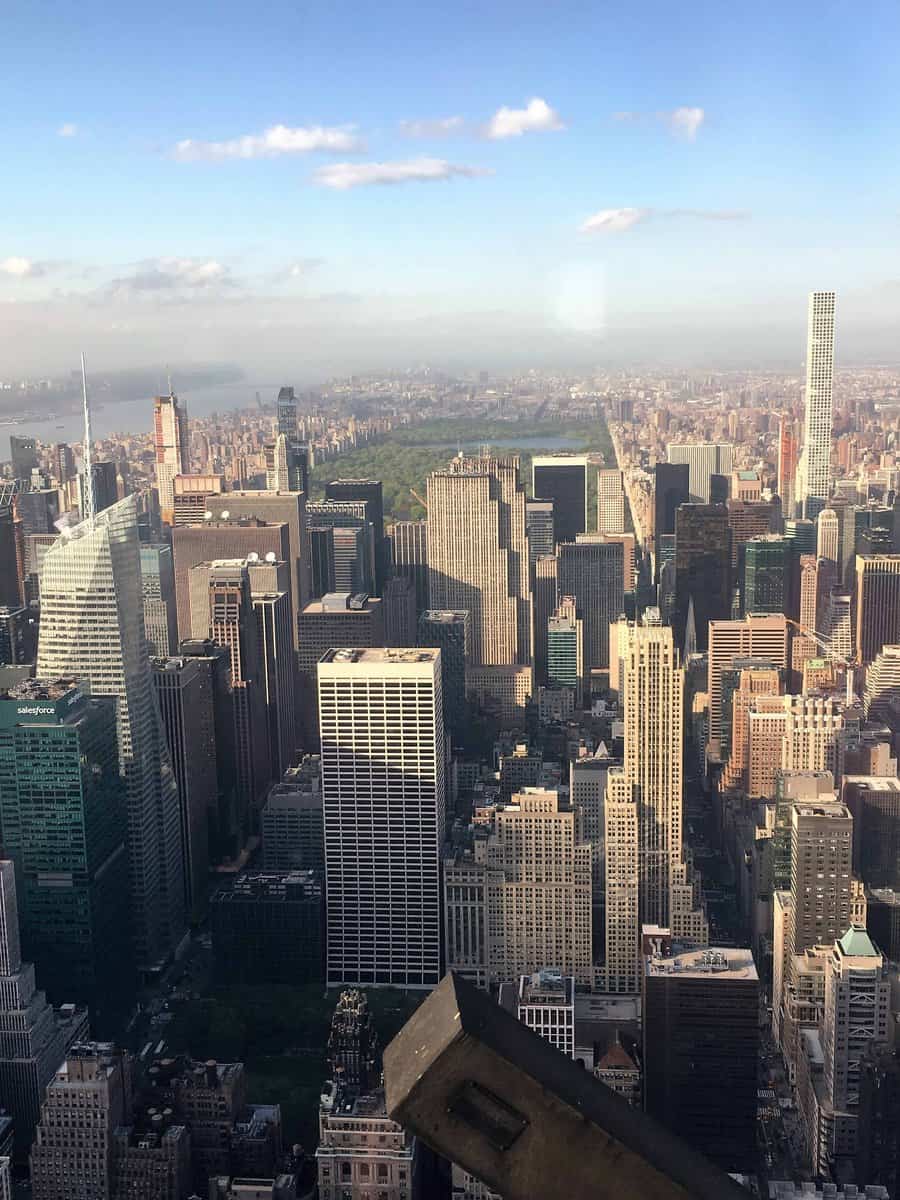 It was an action packed few days. My dogs were once again delighted to have me home and even happier to see the suitcase put away.
I'm staying put for a while and am looking forward to taking time to think about the things I learned at the NAPO2017 conference and at Elizabeth Gilbert's lecture.
I'm so happy to have done the things I did over the past few weeks. The rhythm was fast. I moved from activity to activity and was fully engaged – mindfully present. I want to take time now to reflect on the things I learned and put some of them into practice in my organizing business.
Does this ever happen to you? Do you have times when it feels like you're moving from one thing to the next without having time to reflect or pause? How do you deal with it? Do you just roll with it or does it upset your balance?
I admit I really like the change of pace. I get bored when the pace remains the same for too long. Just as I really like the way the rhythm of the music dictates which dance we do I love having some days which are action packed and others that are less full.
It would be boring if the music at a dance competition was always the same. We'd be doing the same dance over and over. Part of the beauty of dancing is the variety of the dances.
Part of the beauty of life is the variety of activities we can do. Yes, it's great to have routines to return to but it's also wonderful to have other things to engage our interest.
How about you? Do you like a change in the rhythm of your life from time to time?