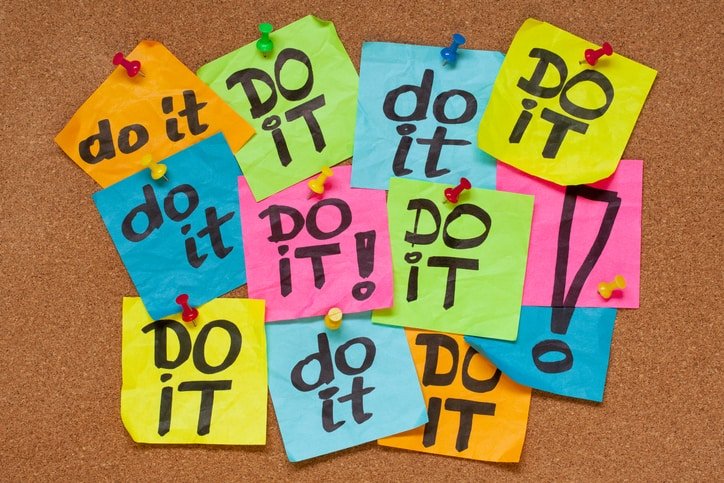 January Is Get Organized month according to NAPO; The National Association of Productivity and Organizing Professionals. It's the time of year when many people make getting better organized part of their New Year's Resolution. For some, getting better organized is not a stretch. They are pretty well organized so tweaking a few systems to get better organized is within their reach. For others, getting organized is a pipe dream. It's something they want and dream about but rarely start. A few people wonder why bother getting organized.
I'm going to give you three good reasons why you want to get organized.
Let's start with one of the best reasons. When you are organized you automatically save money.
Why you save money:
When it's easy to find what you're looking for you don't end up buying duplicates or triplicates of things you already own but can't find. Let me give you an example. Let's suppose you want to wrap a present. You know you have wrapping paper, scissors and tape – somewhere. You spend a little time looking around and find the wrapping paper and scissors but can't find the tape. What to do? You go out and buy more tape! When you get home, you wrap the present, and then find the missing tape. Now, this is only one example of something that is relatively inexpensive. Think about all the things that may be hiding in your home.
How you save time:
When your belongings have a place to live, a home, you don't spend extra time looking for them. You know where they are and can easily find what you're looking for when you want it. In the above example of looking for tape, that's wasted time. If the tape was where it was supposed to be no money would have been spent replacing it and no time would have been wasted – first looking for it, then going out and buying more tape.
Why you sleep better:
Research indicates that people sleep better in spaces that are calm and orderly. Now, I'm not saying that every surface must be totally clear. What I am saying is that your bedroom should be a sanctuary. A place for you to unwind and relax. This means that your clothes are put away, your bedside table has the book or a magazine you're reading, a clock, a lamp and not too much else. Clear space brings a clear mind. A clear mind can relax and rest easily.
Now, if you were on the fence, undecided about whether or not to invest the time and energy to get organized, you have three very good reasons to get started. I mean, who doesn't want to save money, save time, and sleep better? There's no time like the present. Pick one room or one section of a room to start. Then work your way through the areas of your home that need attention. No one is saying it must be done in a day, a week, or a month. The important thing is to start.