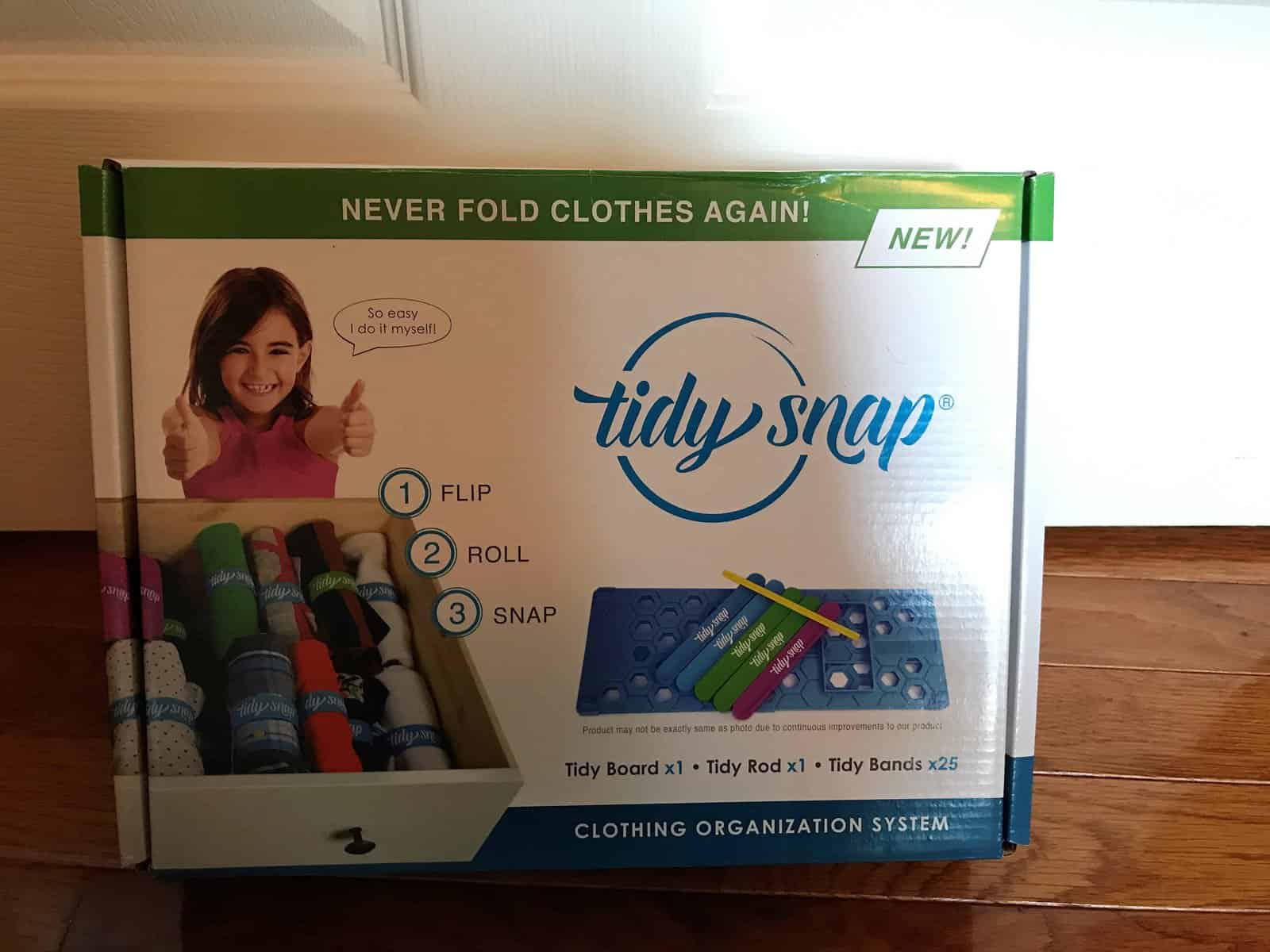 Are your drawers tidy? Don't you wish that there was an easy way to fold your t-shirts and keep them folded – even after you've rummaged through the drawer looking for the shirt you want to wear? Alison Tringale has created a product that is so simple to use even her little girls use it.
Want to know what it is? It's called Tidy Snap.
I've included the link to the product here. www.tidysnap.com
In the interest of full disclosure, I'm not being paid to write this review. Alison read some of my recent blogs about children and chores and thought I'd like to see her product, Tidy Snap, since it has helped her children fold their shirts. She very nicely sent me her product and I took it to a client's house to see if her young daughter could fold a t-shirt the tidy snap way. She could!  And she thought it was really cool (which means to me that she will want to use it to fold her t-shirts). Her mom was as impressed with the Tidy Snap as I was.
In addition to keeping the shirts tidy in the drawer it will also save time. Imagine how wonderful it would be if your child could quickly and easily find the shirt they want to wear without making a huge mess in the drawer or dumping all the shirts on the floor!
There is a video on the tidy snap website which demonstrates how to use the product. Since it is so simple to use it's easy to see that with the tidy snap you can involve your children in not only putting their laundry away but also in the rolling of their shirts the tidy snap way!
I think there are multiple uses for the Tidy Snap system. I can see using it to keep my collection of scarves tidy in a basket or drawer. I hang my camisoles so that I can easily see which one to wear. The Tidy Snap would help me out there too. I could use it to keep my camisoles tidy in a drawer or in a basket on a shelf saving hanging space for clothes which really need to hang.
I bet you can come up with even more creative uses for the Tidy Snap. Check out Tidy Snap's website and then write me back and let me know what you think.