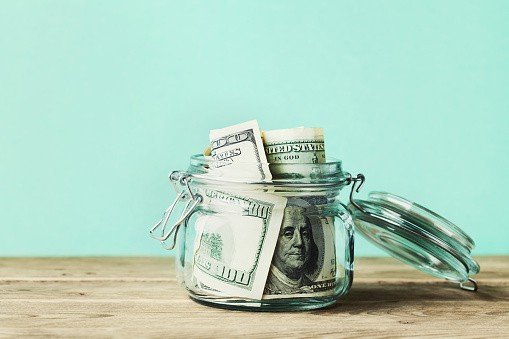 A little while ago I told you about my word to describe 2018: Transformative. I plan to transform my different aspects of my life. One of them is my budget.
I am going to transform my budget and the way I handle money in general.
Before I tell you my plans, I'd like to ask you to think about your budgeting process.
Have you actually sat down and written out a budget?
Do you just operate, the way I used to, with a vague idea of what your expenses will probably be and then save a little here and there to meet those obligations?
It's true. As organized as I am, I used to just handle my financial obligations very casually.
I'm transforming that process this year.
Where do you find the numbers to create your budget?
You look in two places. The first is to find all your fixed expenses. You know, insurance, mortgage or rent, car payments, education loans – things like that where the amount rarely varies each month.
Then figure out your non-fixed expenses. Those are the ones which you can't predict but over which you do have some control. Things like restaurant or take-out meals, hair/grooming, clothes and more. Take a couple of weeks and write down each and every time you pay for something that's not a fixed expense. At the end of the two weeks you'll have a good idea of where you spend your money and how much your spending in each category.
Now, look at the amounts. Is there anything you want to change? I did this myself and discovered I was spending too much on eating out. This was an eye opener for me as I do like to cook and eat at home. I had gotten out of the habit of planning meals and so found that I was picking up meals here and there instead of having supplies on hand to make good meals for myself.
The other thing I was spending too much money on was mani/pedis. I had gotten in the habit of going every couple of weeks. I can reduce that to once a month.
Did you know that you can reduce your electric utility bill by setting your thermostats? If you have a programmable thermostat you can set it to reduce the heat while you're at work and then raise the temperature in time for your home to be comfortable when you return from work.
You can do the opposite in the summer with the air conditioning. Set the thermostat a little warmer when you're not at home and make it cooler when you are at home.
Also, if you can get in the habit of unplugging appliances when they're not in use that can also save electricity. Some appliances use electricity when they are plugged in, even if they are not actually in use. Be sure to also turn off the lights when you leave a room.
You can save money on gas by planning your errand route efficiently. Group errands together so that you only travel once in that direction instead of making multiple trips. Car pooling is another way to save money on gas.
I decided to open a separate bank account for my household expenses. This way I can set aside money for my property taxes and insurance payments. I wanted to keep this money separate so that I wouldn't forget that it has a purpose. When it gets mixed in with my personal account, I forget that the money is earmarked to pay a specific bill.
Another thing that I am doing to transform my relationship with money is to save money for special purposes. For instance; I think I mentioned that I want to redo my closet. Instead of charging that fee on my credit card and paying for it over time, I'm going to figure how much it will cost and save that money. This way, I won't be paying more for the closet makeover as I won't have to pay the interest on the credit card!
By the way, I'm also saving money for my retirement in an IRA. Money has to be set aside each month, so I can contribute the full amount to that account each year.
What's your relationship like with your money? Are you comfortable with it? Do you want to change it up? Maybe save more and spend less?
I'd love to know!
PS I have a free printable budget worksheet in the Resources page on my website.