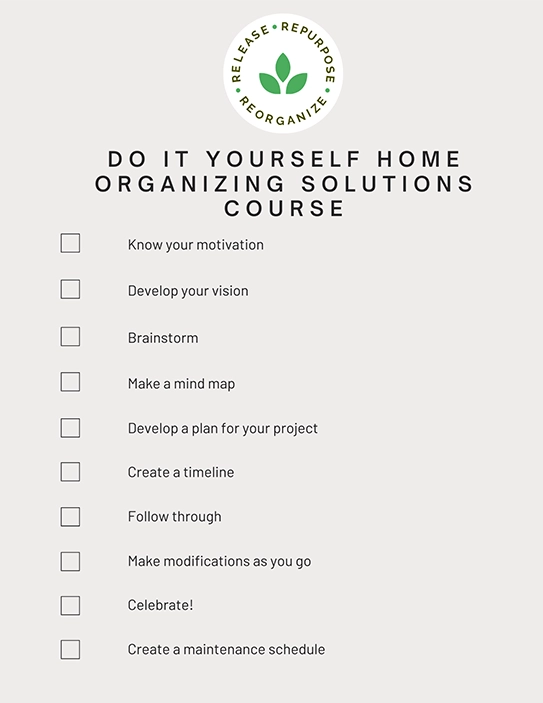 Have you ever thought it would be great to work with a professional organizer?
We understand.
Every time we tell someone that we are professional organizers they say, "I need you!"
The reason for that is that a professional organizer can tell you how to organize the different spaces in your home. We create order and turn what may look like a disorganized mess into a place where you want to spend time.
Our Home Solutions Course is the next best thing to having us right there in your home working with you.
We have included our organizing tips, strategies, and solutions for organizing the most common 'hot spots' in homes.
Are you wondering what those hot spots are?
Wonder no further.
They are kitchen counters, pantry, closets, chest of drawers, home offices, and family room.
These are places where things tend to collect.
We also give suggestions for ways to reduce and remove the clutter from your home. In addition to all of this, the Home Solutions Course tells you how to create a maintenance plan for your home. Organizing is not a once-and-done event. 
You live, work, and play in your home so unless you maintain the organization it will not stick.
Follow the organizing tips, strategies, and solutions in the Home Solutions Course and create the organized home of your dreams.
This fabulous course is available to purchase and download from my Etsy shop: Organizing Tips.
Newsletter Signup
To sign-up for my monthly newsletter, please complete the form below.