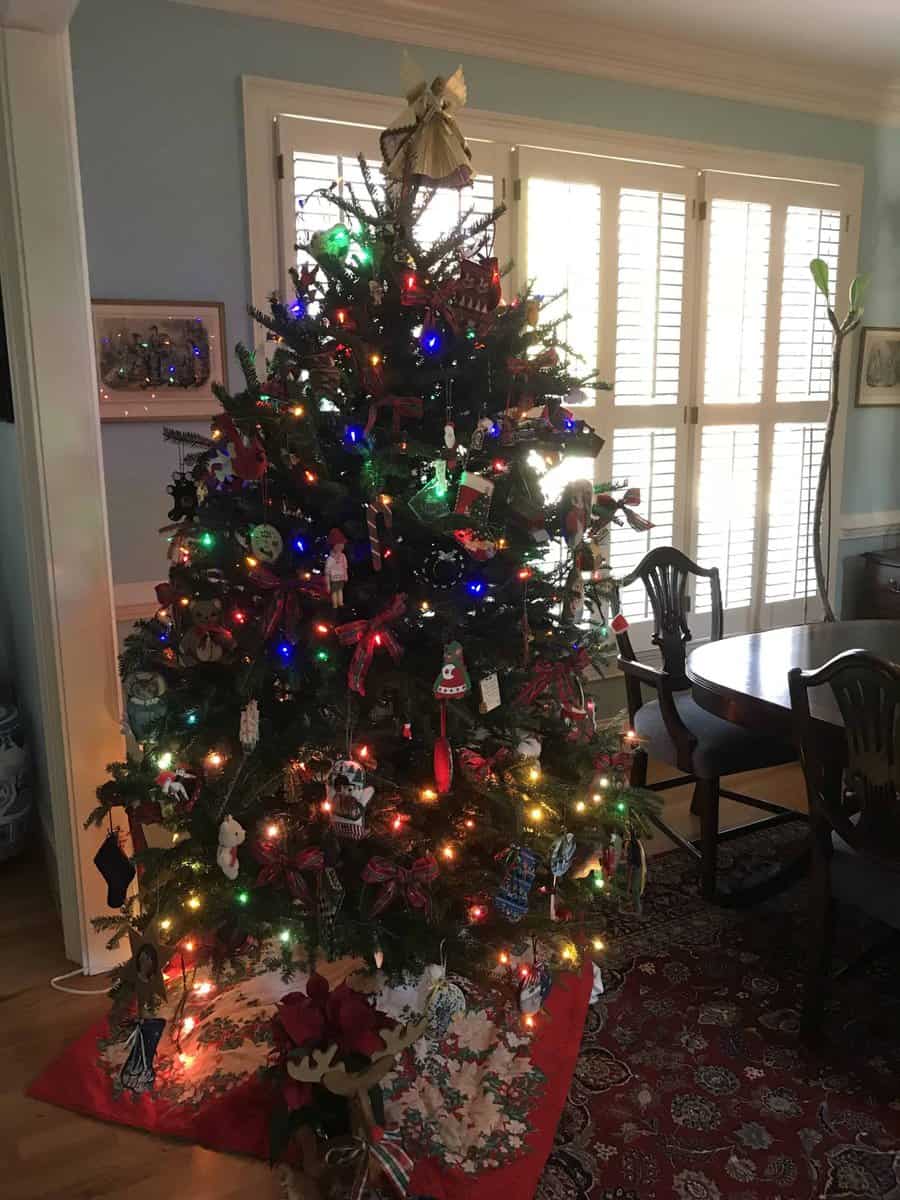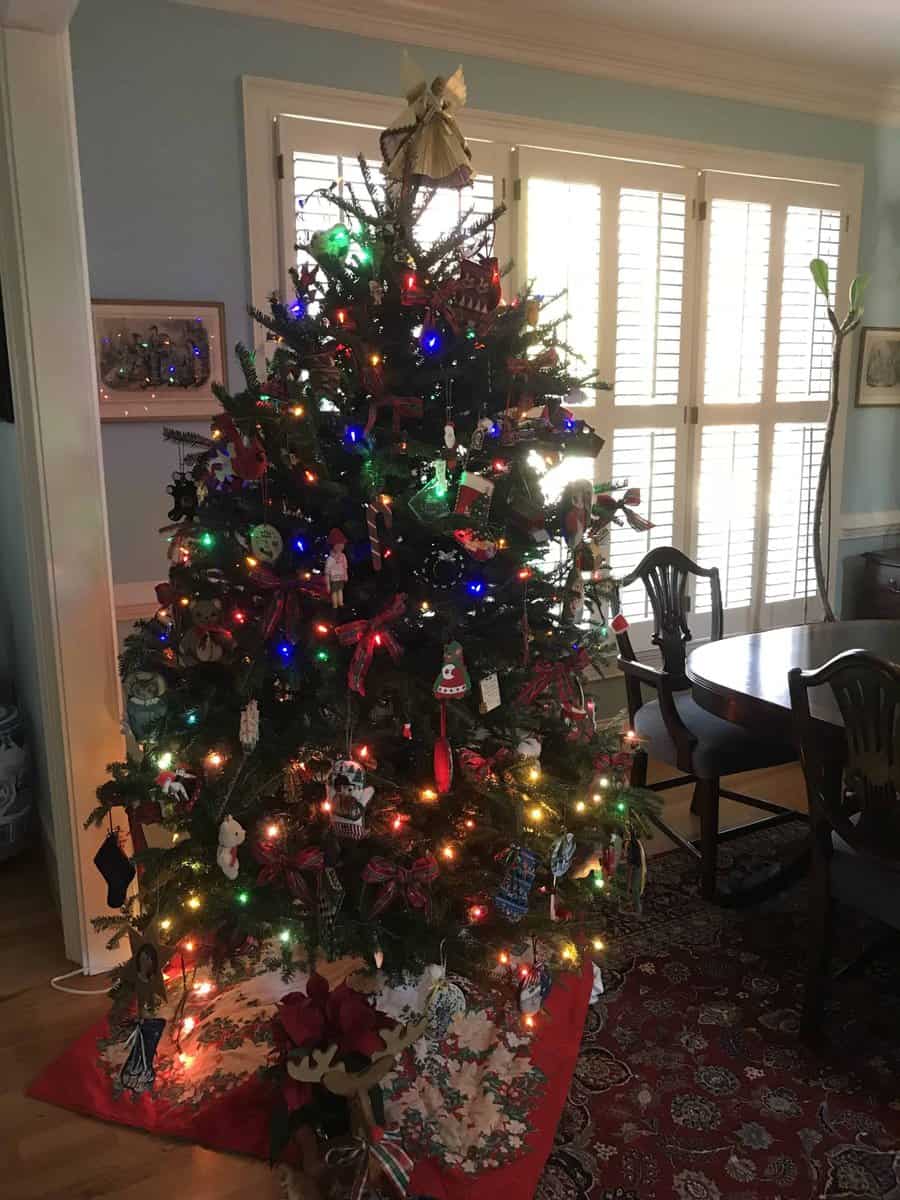 I love to decorate my house for Christmas! I love to get out my decorations and scatter them around the house so that most of the common areas have some kind of decoration. So many of these decorations hold beautiful memories for me. Some my children made through the years, some I received as gifts, some I purchased as reminders of places we traveled, but most of my ornaments are needlepoints that I made. I tried to add one or more needlepoint ornament every year!
I even get out the children's read aloud holiday books and display them on a table in my living room.
Since decorating for the holidays can be a stressful process I thought I'd share my strategies for getting my house ready for the holidays without stressing!
1. Take out all the boxes of decorations
2. Put them in altogether in one spot – decorate from that spot. This way you avoid scattering boxes all over your home and unnecessary clutter.
3. Think about the places in your home you want to decorate (living room, dining room, family room, entry..)
4. Decide when you want to have your decorating completed.
5. Start looking through your decorations.
6. Are there any that you no longer love? (if yes, donate them now! People are looking for decorations!) Here's a picture of the decorations that I'm giving away this year.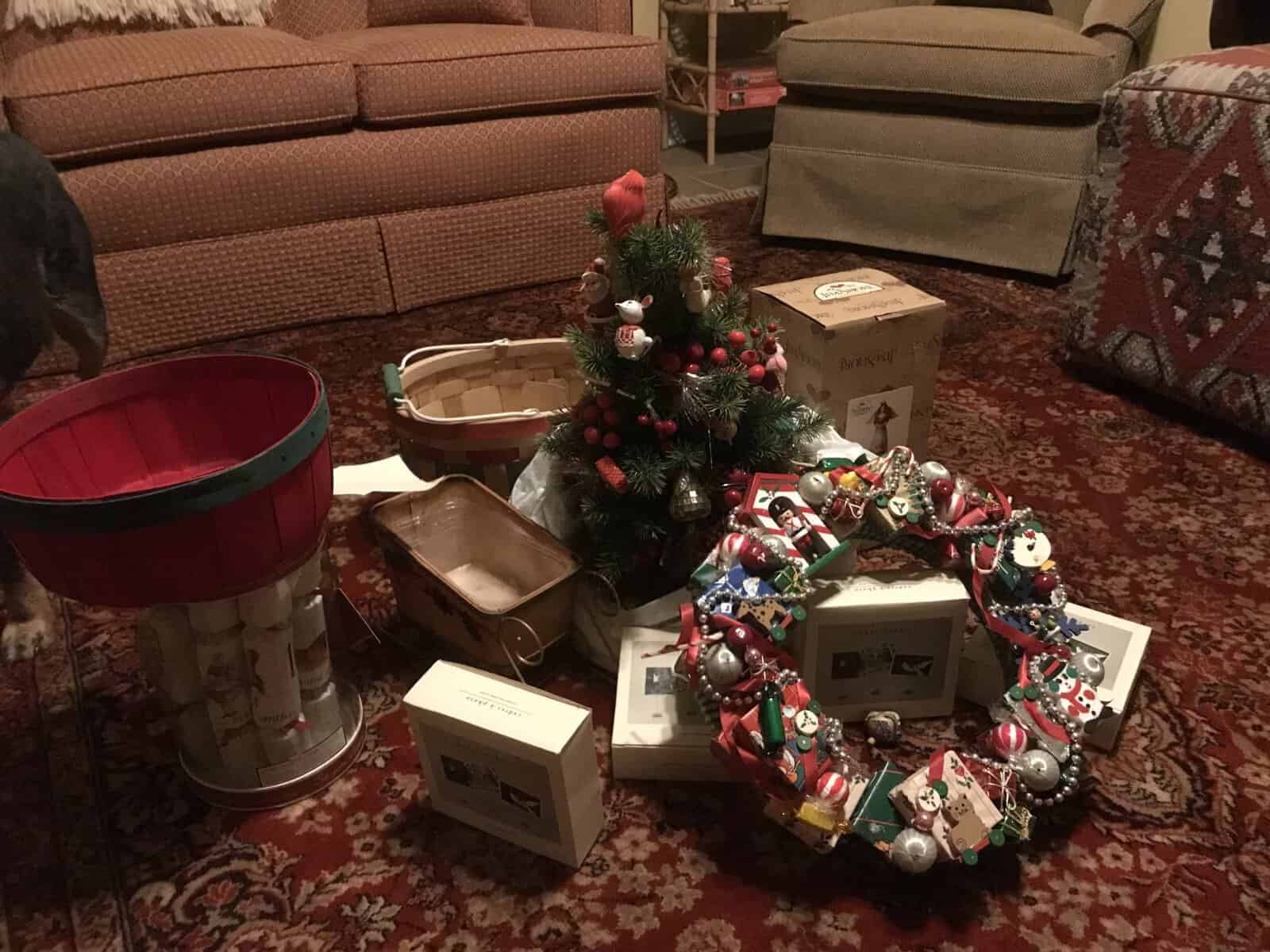 7. Are there any that don't fit your decorating scheme this year? (if yes, pack them up and put them away. You do not have to use every decoration every year!)
8. As you go about decorating your home, put away the tabletop decorations you keep out currently in the box you use for your holiday decorations.
9. If you have special holiday mugs or dishes pack away your everyday mugs or dishes as you get them out.
10. Now that you're finished sit back and admire your creations! Take pictures so that you can recall what you put where in case you want to create a similar decorating scheme next year.
I hope these tips help you as you go about doing your decorating for the holidays!