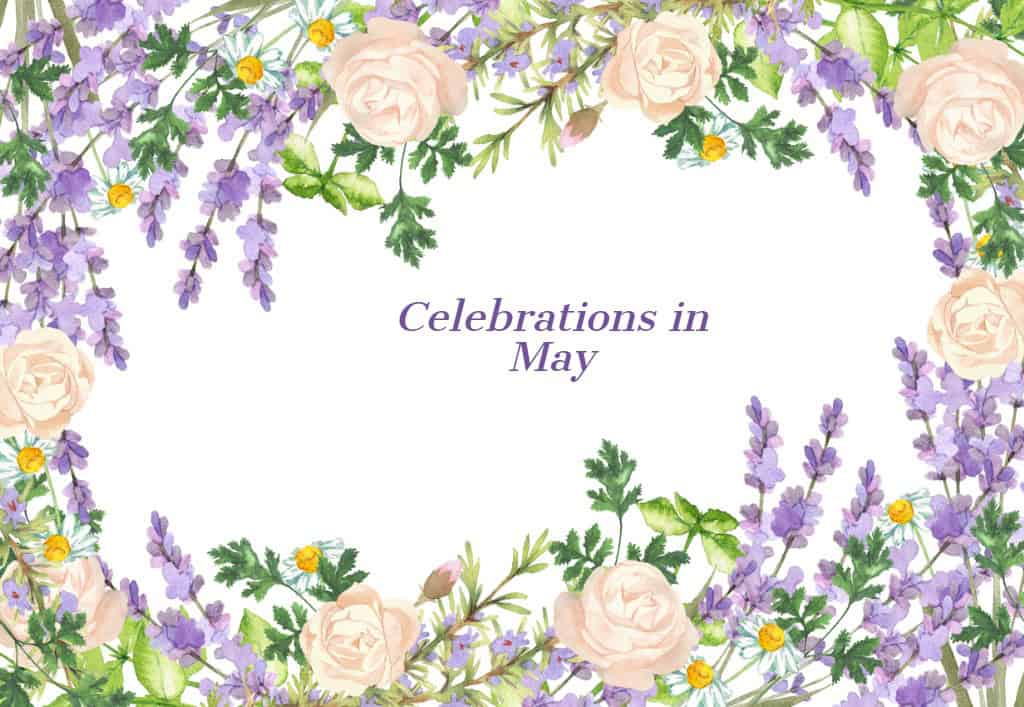 Our country is opening up and, in many places, (like here in Atlanta) it feels almost back to normal. People are eager to get together and plan celebrations! This month of May offers many opportunities. There are so many reasons to get together: Beginning with the Kentucky Derby and ending with Memorial Day. While it is tempting to dive in and plan these celebratory parties, we still need to take the global pandemic into account for we are quite out of the woods.
It is true that many of us have been vaccinated and that the United States is beginning to recover, I believe we must continue to be vigilant and follow the current CDC guidelines when planning our celebrations. How do we indulge the desire to be social once again and stay safe in our almost post-covid world? I have some tips.
Here are my tips to plan celebrations in almost post-covid times:
Select an outdoor venue
Plan to have your event outside. Many places have awnings or covered terraces. Maybe your home has a screened in sunroom, deck, or porch. A place that has outdoor ventilation brings in fresh air. The CDC is telling us now that if you are vaccinated you do not need to wear a mask outside. So, plan your party in a place that can be mostly outside to be safe. And so that your vaccinated guests do not have to wear masks.
Plan your menu thoughtfully
Avoid appetizers like chips and dip where many hands reach into the same bowl unless you provide small individual bowls prefilled with chips and dip for people to grab and go. You could do the same thing with carrot or celery sticks.
Think about serving individual plates with a small selection of appetizers.
Provide easy to use (and plenty of them) serving utensils so that no one is tempted to just help themselves using their fingers from the platter of food.
Bundle fork and knife sets and then wrap them in napkins in advance and have plenty of extras just in case someone drops theirs on the ground.
Have pre-filled individual plates of the dessert. If the celebration involves a birthday cake and candles bring the cake to a spot away from the guests so that the birthday person can blow out the candles without sending air towards the other guests. Then have one person cut and distribute the cake.
The more you can avoid the handling of food the safer it will be.
Avoid hugs
As much as we want to hug our friends, it's probably best to resist that urge for a little while longer.
Send an email to your guests with your suggestions of greetings to let them know whether or not you are comfortable with shaking hands or sharing hugs.
Handwashing
Another suggestion is to ask your guests to wash their hand upon arriving at the party or to use hand sanitizer upon entering the party if a sink is not readily available.
Have plenty of hand sanitizer on hand and distributed around the venue.
I love this sanitizer from L'Occitane as it is not drying and it smells good!
Space the tables
If you have the room, space tables a little more widely than you might otherwise so there is room for the air to circulate and so that people are not squashed together.
Safety first
It has been so long, more than a year, since we have been able to gather for special (and even not so special) celebrations. Keep safety in mind as you plan your celebration so that you don't put yourself or your guests at risk. While we want to enjoy the parties and gather with family and friends let's not throw caution to the winds. We can gather together, and enjoy each other's company safely so that we don't ever have to be isolated again. Use my tips to plan your safe and fun-filled May celebrations.
Diane N. Quintana is a Certified Professional Organizer® ,a Certified Professional Organizer in Chronic Disorganization®, Master Trainer and owner of DNQ Solutions, LLC. Contact Diane for a complimentary phone consultation.