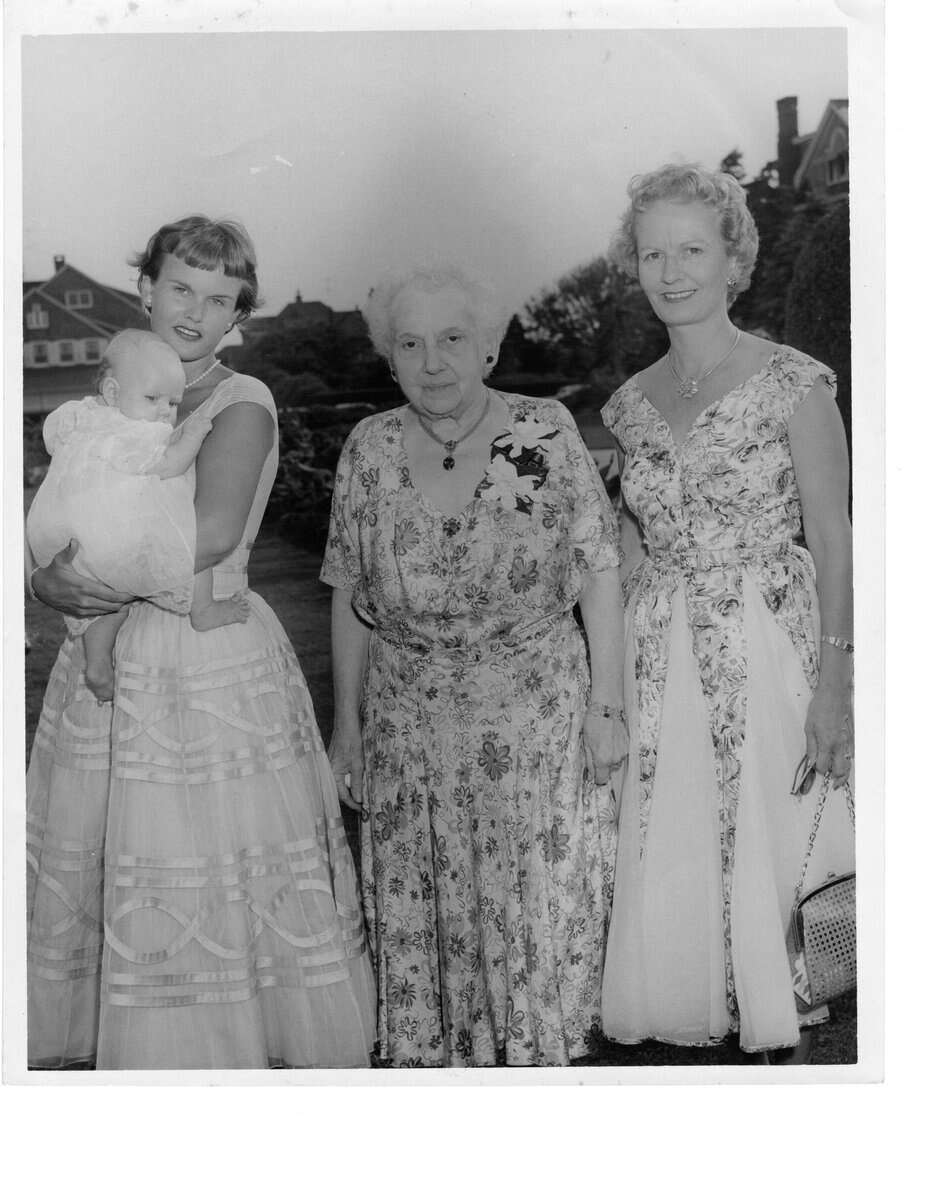 Mother's Day is a special day for me, not just because I am a mother of two children. Yes. Even though they are adults now, they will always be my children. It is a special day because that is when I indulge myself and spend time looking back and thinking about the wonderful memories I have of time spent with my mother. Do you do that, too?
I must admit there are many times during an ordinary week when suddenly something my mother said or did will pop into my mind. Or I'll see something that will make me want to call my mom. So, because I know I can no longer reach out and place a phone call I talk to the air as if I was telling my mom.
If you follow me, you probably know that my mother and I were very close. We were only 20 years apart in age. As I grew older those dividing years between us seemed to shrink. We became more like dear friends. Although, when I grew too comfortable, she would remind me that she was indeed my mother.
The picture at the top of this post is of me with my mother, grandmother, and great-grandmother at my christening.
My Mother's Day Remembrances
Gardens and flowers
My mother and I shared a love of gardening and flowers in general. I am delighted to have inherited my green thumb from my mom. When I pass by a beautiful garden, I stop, admire it, and then think mom would have loved this.
Mom also loved to arrange flowers. She entered and won many, many flower arranging competitions. Those arrangements were awe inspiring. I am good at growing orchids, gardenias, and other beautiful potted plants. Arranging flowers in a vase is not one of my talents, although I give it my best shot from time to time.
Tennis
My mother was a terrific tennis player. I loved playing tennis with her, but she was a formidable opponent. She was famous for hitting a strong forehand down the line as well as placing the tennis ball just out of reach. Mom had a devilish little chuckle when she plopped the tennis ball just over the net at the end of a great rally.
Now, when I play tennis and make one of those shots myself, I think that I had a great teacher.
Sayings
There are things my grandmother told me that she said came from her mother (my great-grandmother) which I like to acknowledge on Mother's Day. One of them always helps me sit up straight. My grandmother said that when you slump, the organs inside your body collapse one on top of the other. This gives you a stomachache. As a little girl, I pictured a cartoon of my stomach, liver, kidneys, lungs, and heart all jumbled up together. Every time I slump in a chair, I can still hear my grandmother saying, "sit up straight girl, think of your organs." I credit my grandmother with my good posture.
I get my positive upbeat attitude from my mother. She always looked for the silver lining. If it was a rainy day, she would say that it's good because the plants need water. If it was snowing and we couldn't do what we had planned outside, mom would find a fun activity to do inside. Dwelling on what we couldn't do simply was not part of the plan.
There are two of my mother's sayings I repeat to my children.
They are:
"You catch more flies with honey" and "there's no sense in crying over spilt milk"
I hope they remember it's easier to be nice to people. More often than not people will be nice back to you. And that when you spill milk, make a mistake, it's better to clean it up and move on than to be upset.
Because I have so many things I remember and associate with my mother I was curious to find out what some of my organizing friends had to say about their remembrances of their mothers. I invited them to share their remembrances here.
Here are the Mother's Day remembrances from my colleagues.
I appreciate their generosity in sharing their thoughts.
"Believe in yourself because you are more powerful than you may think."
Sabrina Quairoli
Professional Organizer/Owner
"My mother gave me some great advice when I had my first child and was struggling to feel productive. She encouraged me to celebrate every accomplishment, no matter how small. I might not be able to complete a full to-do list, but I might be able to unload the dishwasher or pay a few bills, and I should let myself feel good about whatever I could get done."
Seana Turner
The Seana Method
"I don't have any bon mots from my mother that live in my head.  But my mother showed me with her actions the importance of living true to your beliefs and being kind and uplifting. However, she didn't believe in giving praise to her children. As grown children my siblings and I would call each other and share the praise that mom had shared with us about one of them."
Jonda Beattie
Time Space Organization
"I wouldn't say my mother gave this as advice, per se, but I cannot see a paper wall calendar (you know, the kind with a pretty picture on top and the square dates below) without thinking of her. From the time I was old enough to have activities like piano lessons or Girl Scouts, she would encourage (harass?) me to write all of them – dates, times, locations – on the calendar she kept by the phone. No doubt, this practice gave me an appreciation for the power of knowing what was coming up in my week, and how it impacted other things in our lives."
Sara Skillen, PCC, COLC, CPO
"Sometimes when I walk through the door of my home after being away for even a few hours, I think of my mom who, upon her own return, would often say, "Hello, house!" This was long before I heard one of my favorite designers, Nate Berkus, saying, "Your home should rise up to greet you. And at the end of the day, it should ground you in a sense of peace."
Hazel Thornton
I hope you have a wonderful Mother's Day! Spend time with your mom or indulging yourself (as I have indulged myself) in some Mother's Day remembrances.
Diane N. Quintana is a Certified Professional Organizer® ,a Certified Professional Organizer in Chronic Disorganization®, Master Trainer and owner of DNQ Solutions, LLC and co-owner of Release●Repurpose●Reorganize, LLC based in Atlanta, Georgia.