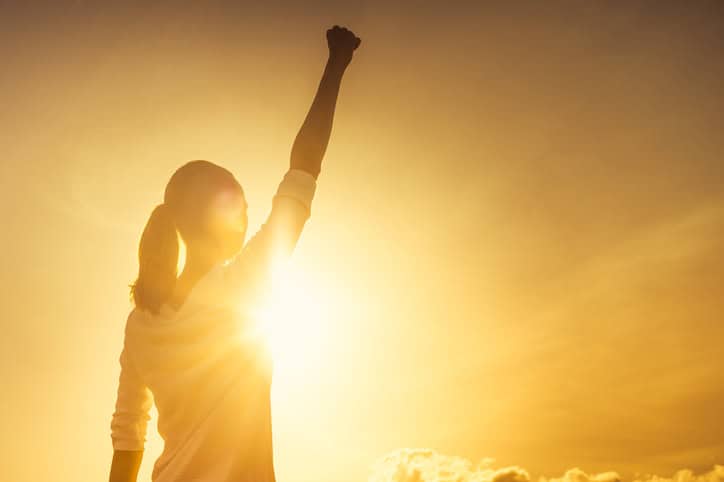 I attended a conference last week hosted by The Institute for Challenging Disorganization in Denver, Colorado. I go to this conference every year. This group, of which I'm a member, always gets fantastic speakers and this year was no exception. One of the speakers, Lee Shuer, gave us all the above quote during his presentation.
Focus on the Positive
Don't you think that if people in general would focus on what's good and strong and think less about what's wrong we'd all be a little more content? Think about it. As a student teacher I learned that if I wanted to get a classroom of six year olds to lower their voices I would have greater success if I complemented the children who were using 'inside voices'.
Using positive reinforcement worked like a charm! This technique works equally well with teenagers and adults. My mom used to say "You catch more flies with honey than with vinegar". I, in turn, used to tell my children "if you can't say something nice, don't say anything at all'. I still believe this to be true and practice what I preach!
Think before You Speak
It all boils down to the same thing, doesn't it?  Saying something nice is just as easy as saying something nasty. It might take a little more thought and creativity to come up with the nicer comment as, it seems, the negative comments come so quickly to our lips.
Since this conference was attended by many professional organizers, therapists, coaches and related professionals this quote resonated with us all. It was good to be reminded to bring focus onto our clients' strengths.
Move On
Point out to them the things they are doing well. Teach them how to focus on their strengths. For anyone, focusing on what is done wrong only serves to depress or dishearten the individual. This is not to say that things don't go wrong sometimes but dwelling on those things is counter-productive.  Learning to move on, letting the negative things be over and done, is a powerful skill.
Create a Plan
When a client wants to work with me to de-clutter their home I ask them to describe how they want their home to look and feel. Then we review  their priorities. Finally, we create a plan and work methodically through the different spaces – celebrating each and every accomplishment. Together we focus on my client's accomplishments, even the smallest step toward a stated goal. This enables the de-cluttering to move forward all the while positively reinforcing and teaching organizing skills.
Diane N. Quintana is a Certified Professional Organizer®, Certified Professional Organizer in Chronic Disorganization®, Master Trainer and owner of DNQ Solutions, LLC based in Atlanta, Georgia. Diane teaches busy people how to become organized and provides them with strategies and solutions for maintaining order in their lives. She specializes in residential and home-office organizing and in working with people affected by ADD, Hoarding, and chronic disorganization