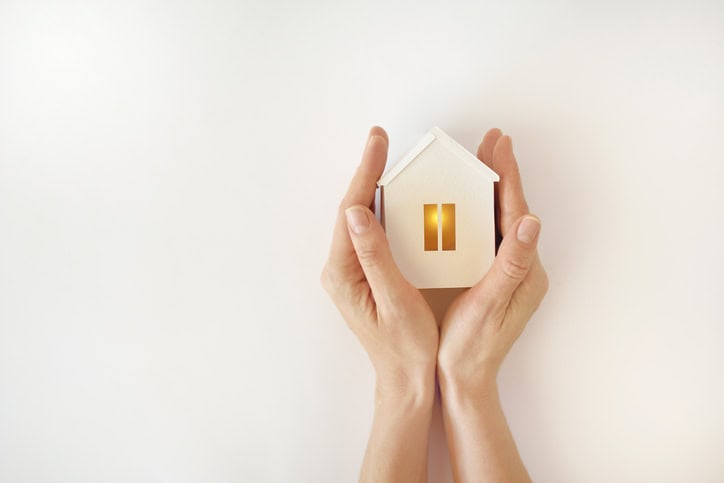 Organizing a small house is a challenging project. It can sometimes feel almost impossible to organize a small house when there is no storage. That is when you need to be creative and think outside the box. As a professional organizer I am often asked how best to store things when there is no obvious or apparent place to store them. Here are my tips.
Tips to organize a small house with no storage
Evaluate what you own
Be critical as you decide what you are keeping. Here are some questions to ask yourself.
Do you use it? If you know you use something and use it often keep it in a handy spot.
How often do you reach for this thing? If it is only once a year, is it something you can borrow from a friend?
Is it a treasure? Maybe it is something you truly love maybe because your child made it for you. Perhaps it is a verified collectible that you love having around. Keep these things. Remember, though, space is limited in your small house. The more you keep, the less space you have.
Declutter often
 Take 10 minutes everyday to declutter one small space. Use the Organize Your Home 10 Minutes at a Time deck of cards for inspiration. You know you have 10 minutes every day to give to decluttering your home. When there is no storage space available, decluttering becomes even more important.
Organize a small house by installing shelves
Use vertical space and install shelves. Look up as you are evaluating the space available. Where can you put shelves? Even a single shelf or a pair of shelves can not only be useful but also decorative. Use them to hold glasses and dishes in the kitchen, books and knick-knacks in the office or bedroom, or extra towels in the bathroom.
You can even put skinny shelves on the back of doors. The Container Store has an Elfa system made specifically for the backs of a pantry door. This system is also perfect for the back of a bathroom door. Use it to hold extra rolls of toilet paper, boxes of tissue, shampoo, conditioner, lotion, and anything else you need to. This Elfa system is particularly handy when the cupboard under the sink has limited or no available storage space.
Be creative with your furniture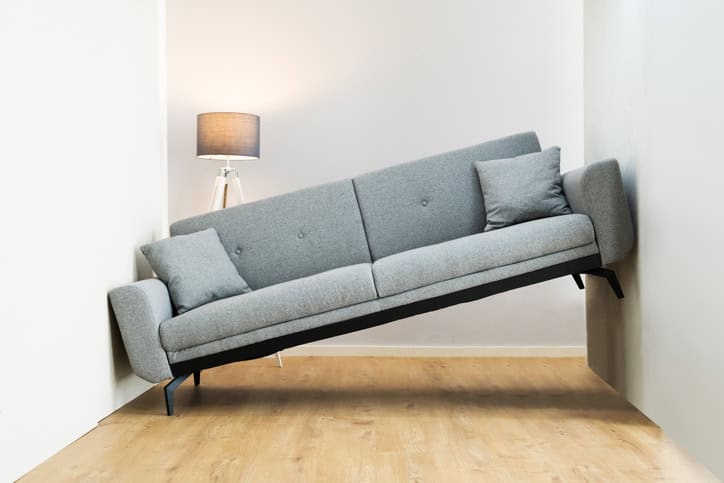 Think about size as well as space. You do not want to place one or 2 massive pieces of furniture in a small room. The furniture will overwhelm the room. Look for furniture that has clean lines and that will complement the space available.
Select pieces that have built in storage space. For instance, drawers under a bed, a hollow footstool, or a chair that can also be a stepping stool. It's important when you want to organize a small house with no storage that the furniture in the house serves more than one purpose.
If the bed has built in drawers underneath it that gives you storage space for bulky clothes, extra blankets, another set of sheets, or anything else you want to store there.
A hollow footstool can hold any number of things including but not limited to board games, a throw blanket, or CDs or DVDs.
These are just a few examples of furniture with built in storage. I know you can find more options if you take the time to look outside the box.
Use storage bags
Use different sizes of storage bags to contain things instead of using boxes. You can slip large storage bags under furniture. This is great for blankets, towels, and out of season clothes.
Use small storage bags to separate collections of things. You will probably want to contain these bags in a box. It will be easy to find the group of things you're looking for if they are all together in a storage bag. Store the box holding the collections out of the way on a high shelf.
Here are the benefits
When you take the time to organize a small house even though it has no storage you will have nothing extra. There will be no clutter shouting at you and nothing to trip over. The benefits are that when you have less stuff you have less to take care of. You will have the things you need, use, and love and little more than that because there's no space. And you will have more time to spend with people you love and doing things you want to do.
For more tips like these sign up for my monthly newsletter and connect with me on Facebook and Instagram.
Diane N. Quintana is a Certified Professional Organizer® ,a Certified Professional Organizer in Chronic Disorganization®, Master Trainer and owner of DNQ Solutions, LLC and co-owner of Release Repurpose Reorganize, LLC based in Atlanta, Georgia.