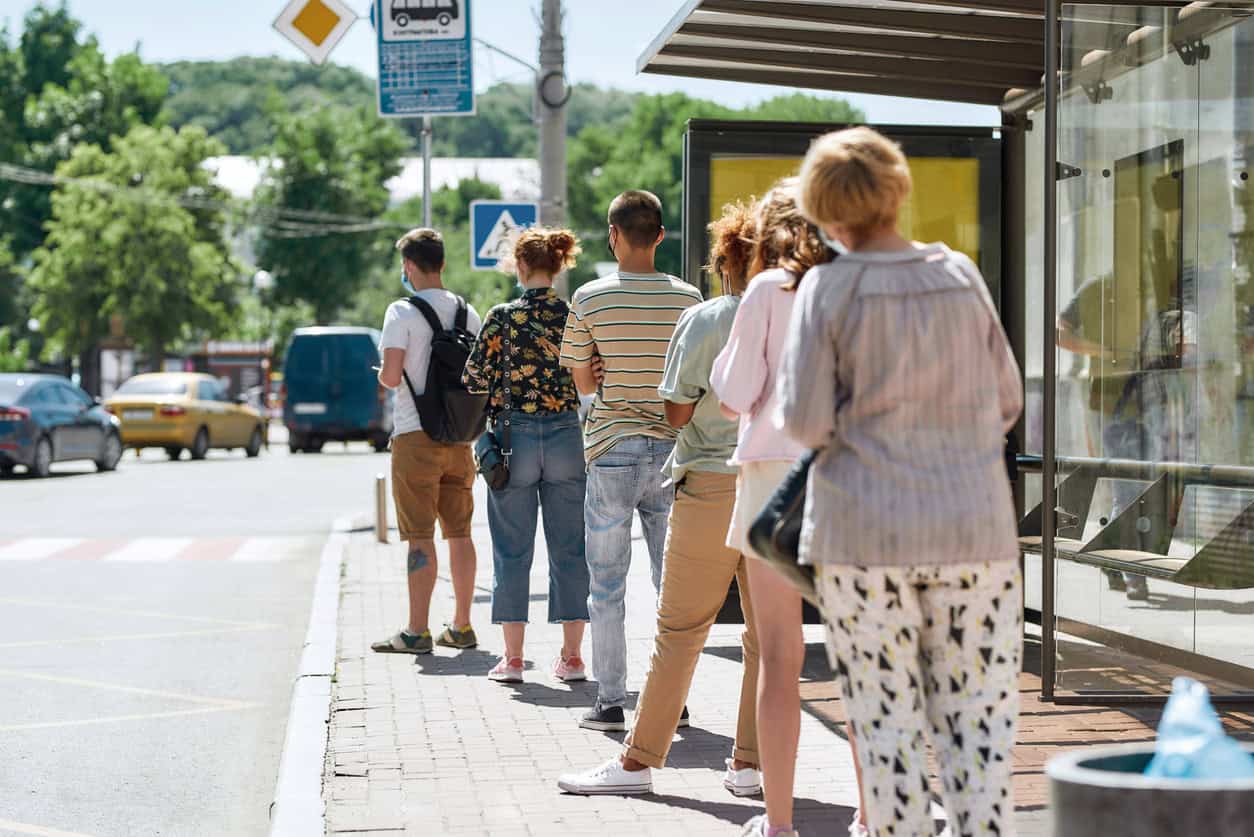 We've all experienced those moments of waiting. It can be truly frustrating to think that you're spending this valuable time twiddling your thumbs. You may be waiting in line, waiting for an appointment, or waiting for a friend to arrive. It's easy to let this time slip away, lost in the void of anticipation. But fear not! There are plenty of productive things to do while you wait.
Here's a list of things to make the most out of those waiting moments:
1. Read a Book
Keep a book handy in your bag or on your phone (eBooks or audiobooks). You'd be surprised at how much reading you can get done during short waiting periods.
Tear out or print articles you want to read and carry them with you. Read them while you wait at the bus stop, in a doctor's office, or anywhere you are waiting. When you've read the article remove it from your folder and recycle it. Please don't keep it as you can be sure there will be updated information in the future.
3. Learn Something New
Download a language-learning app or explore educational YouTube channels to pick up a few new phrases or facts.
4. Meditate
Waiting can be stressful, but it's also a perfect time to practice some quick mindfulness meditation. Focus on your breath, close your eyes, relax, and clear your mind.
5. Sketch or Doodle
If you have a sketchbook or even just a scrap of paper, let your creativity flow. Doodling can be incredibly therapeutic. It's also a productive thing to do as you never know what wonderful idea may come from those doodles.
6. Listen to a Podcast
Talk about ideas! There's a podcast for nearly every interest. Pop on your headphones and dive into an episode on a topic you enjoy and want to learn more about.
7. Plan Your Day
Take a moment to review your to-do list, rearrange tasks, or plan out your schedule for the rest of the day. Remember to factor in some time for fun or maybe even a reward!
8. People Watch
People-watching can be fascinating. Try to imagine their stories based on their appearance and actions.
9. Practice Mindfulness
Observe your surroundings with intention. Take in the sights, sounds, and sensations around you without judgment.
10. Write
Keep a journal, jot down ideas, or simply write a stream of consciousness. Writing can be a great way to pass the time.
11. Organize Your Digital Space
Clean up your inbox, organize your phone apps, or sort through your photos. It's a productive way to declutter your digital life.
12. Stretch
Do some light stretching to relieve tension and stay flexible.
13. Engage in a Puzzle
Solve a Sudoku, crossword, or any puzzle that challenges your mind.
14. Practice Deep Breathing
Take a few moments to focus on your breath. Inhale deeply for a count of four, hold for four, and exhale for a count of four.
15. Strike Up a Conversation
If you're waiting with others, take the opportunity to have a friendly chat. You might make a new friend or learn something interesting.
16. Visualize Your Goals
Use the waiting time to visualize your goals and aspirations. It's a powerful technique for motivation.
Do a little preparation work in advance. If you are heading to a doctor's appointment, chances are you are going to have to wait. Pack a tote bag and bring something productive to do with you so that you don't feel as if the time is wasted.
Remember, waiting doesn't have to be a passive experience. With a little creativity, you can turn these moments into valuable time for personal growth, relaxation, or entertainment. The key is to stay curious and make the most of every moment!
Sign up for my newsletter to get more tips like these.
Diane N. Quintana is an ICD Master Trainer, Certified Professional Organizer in Chronic Disorganization, Certified Professional Organizer, owner of DNQ Solutions, LLC and co-owner of Release Repurpose Reorganize LLC based in Atlanta, Georgia. She specializes in working with people challenged by ADHD, Hoarding and chronic disorganization.