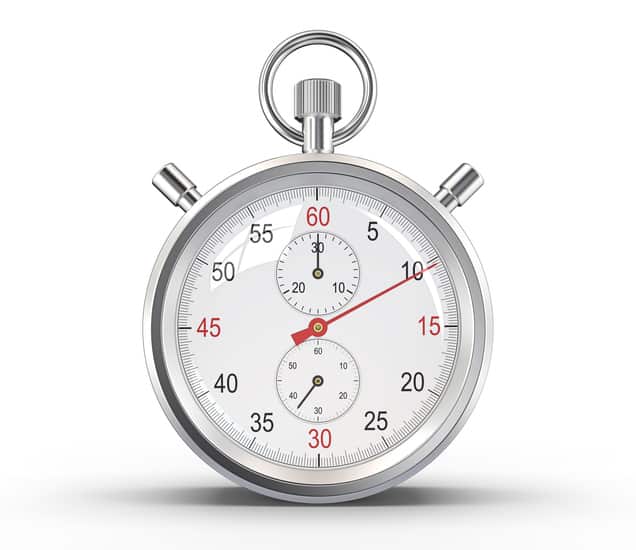 Are you having trouble teaching your child to be aware of the passage of time? Is it a struggle to get everyone out the door? Managing time is a learned skill. Some adults, maybe even you, have trouble managing their time so it's no wonder it's also difficult for children. Teach your children time management skills. Make it easier for them to develop these skills by incorporating talk about time into daily activities.
Talk about time
Incorporate time into your daily conversation with your children. Let them know that at a certain time, you (as in everyone present) will be leaving to do errands. Then give them a 10-minute warning. Letting them know that they have 10-minutes left to finish up what they are doing. Finally, when there are 2-minutes left, tell them it's time to put on shoes, jackets and hats, and grab whatever they need to bring with them.
Talk about time when you're teaching your children to be ready for dinner. You can say please set the table by 5:30 because dinner will be at 6:00. Or maybe you let your children know that they need to move their schoolwork off the table at 5:45 because dinner will be at 6:00.
When you talk about time you are teaching your children time management by making them aware of the passage of time.
Show them time
There are two very useful tools to have in your home to visually represent the passage of time. The most important is an analog clock. Put one in every room, including the bathroom.
This is particularly helpful when the family is sharing bathrooms. You can tell your child they must be out of the bathroom at x o'clock. When there is a clock in the bathroom, they will be better able to track the time.
Analog clocks show time better than digital clocks. In a digital clock the numbers advance. An analog clock shows the passage of time. It's easier to understand and to build that sense of time when you can see that every minute in the hour is accounted for.
The other useful tool is the time timer. This device represents the passage of minutes within the hour with a red swath.
You set the timer for as many minutes as required. The red swath shrinks as time marches on. This visual representation of time helps children understand how much time they have to start with and how much time remains.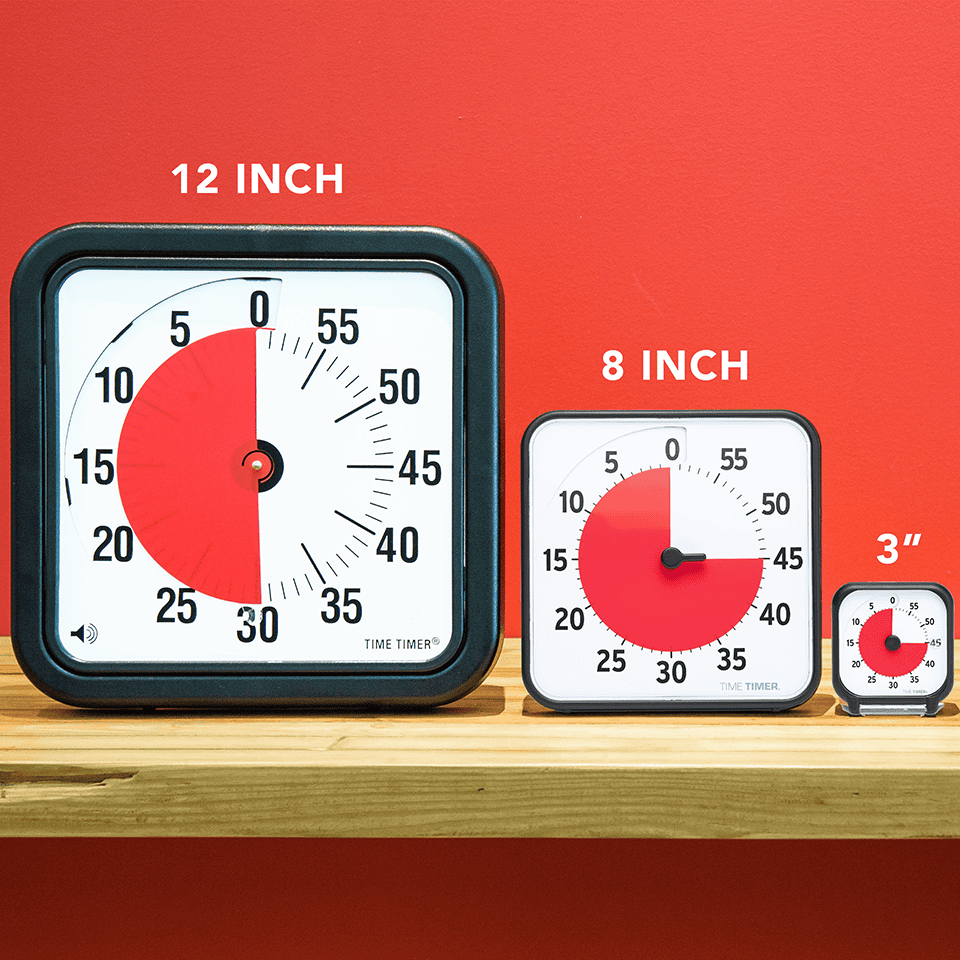 The time timer company also makes a simple touchless timer to help with washing hands. The timer counts down the minutes to make sure hands are thoroughly cleaned.
These timers can be used with children of any age as the visual representation of time is so simple to understand.
Teach your children time management skills beginning at a very early age to build the awareness of the passage of time. When you do this, they will grow up with a better understanding of what 5-minutes versus 30-minutes feels like.
Use a planner
A third tool for school age children is the Academic Planner from Order Out of Chaos.
This planner is set up to allow children to see time. It enables students to keep track of the homework in all their subjects. It also has space to record after school activities and/or other appointments.
The thing I personally love most about these planners is that it helps students break school projects down into manageable bite size pieces. This is an important life skill.
They will use this skill throughout their school years, at work, and their own homes managing home improvement projects large and small. I can not overstate this skill's importance.
I also recommend this planner to busy moms. It's great for keeping track of after school activities as well as all the many things busy moms do.
Leslie Josel, the owner of Order Out of Chaos, also has fabulous videos for students and parents to learn more about teaching children time management skills.
Use music
Another way to teach your children time management is to create playlists of varying lengths. You can tell your children that when x song comes on, there will be 3 minutes left before we start cleaning up. They will learn to listen for that particular song and understand that soon playtime will be over.
Leslie Josel encourages older students to create study playlists for different subjects. They know based on the song that is playing how much more time they have to finish the subject they are working on.
Teaching your children time management is one of those life skills that your children will use throughout their lives and in every aspect of their life. The tools presented in this blog will help you as you endeavor to create better time awareness at home and to develop your children's sense of time. Who knows? You may also improve your own time management skills in the process!
Diane N. Quintana is a Certified Professional Organizer® ,a Certified Professional Organizer in Chronic Disorganization®, Master Trainer and owner of DNQ Solutions, LLC and co-owner of Release●Repurpose●Reorganize, LLC based in Atlanta, Georgia. She specializes in residential and home-office organizing and in working with people affected by ADD, Hoarding, and chronic disorganization. Click here to sign up for Diane's monthly newsletter and receive her Tip of the Week. Diane and Jonda Beattie are the best-selling authors of: Filled Up and Overflowing.