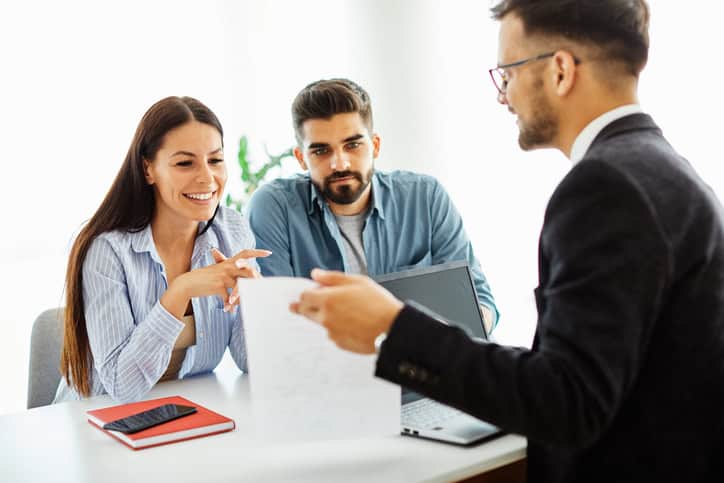 Before I talk about the reasons to update your will, let's talk about wills in general. Some people think talking about your will or someone else's will is a bit morbid. I understand. No one wants to talk about death and it can feel creepy or somewhat disrespectful to ask someone about their plans to divest their belongings when they die. However, having a will is one way to take responsibility for yourself, your belongings, and to show respect to those you love.
That puts a different spin on it, doesn't it.
Do I have you thinking about this?
Maybe you are wondering why a professional organizer is talking about reasons to update your will. I understand. Let me explain. Sometimes people need to find documents to support the changes or updates they want to make to their will. That's one way in which a professional organizer can be very helpful.
Another question people often ask is does everyone need a will? The answer is a resounding, 'YES'!
How old do you need to be before you write a will?
Many people think that they don't need to write a will until they are settled in a career, are married, and/or have children. This is not the case. Everyone over the age of 18 needs to have a will. Are you surprised?
The reason is that when a person turns 18 years old, they are deemed a responsible adult. As such they have property. They may not own a home, but they may own furniture, clothes, a bike, a car, and some jewelry. I bet they also have a bank account including a savings account that their parents probably started when they were born. In some cases, they have a credit card.
When you have a will you can say what happens to these things. You can also say what you want to have happen to your remains.
There are questions to answer like do you want to be cremated or buried. What sort of service do you want to mark your passing? Sometimes a person's parents belong to a religion that holds no meaning for the 18-year-old. If this is true for you, having a will and outlining the service you want will be important. A person's wishes can be clearly stated in their will.
A young person may opt to use an online will creating service such as this one to write their first will. It is not expensive and will begin a process which they can add onto or amend as they get older.
The consequence of not having a will is that the state in which you live will determine how your property is divided. This is true no matter how old or young you are when you pass away.
3 Reasons to update your will
1. Have your circumstances changed?
It is a good idea to review your will once a year. As you get older your circumstances may not change significantly from year to year. Reviewing your will serves to prompt you to make changes as your circumstances change. If when you read through your will and realize that you forgot to add that you inherited (fill in the blank) from your mother or father, you have the opportunity to update your will so the missing information is included.
Perhaps the person you have appointed as Executor or Executrix of your will is also getting older. You may now want to appoint someone else to carry out your wishes, someone younger.
2. Do you now have a child or children?
If over the last year you had a child or adopted a child you will want to provide for them in your will. Maybe you now have a grandchild and want to leave them a sum of money or something else to remember you by.
It's also important to state who will be the guardian of your child/children should something unforeseen happen to you.
This is one of the very best reasons to update your will. You never know what will happen from one day to the next. Accidents are unpredictable. If you do not specifically state who you want to be the guardian for your children the state will decide for you. Maybe you have a sibling or parents who you would want to take care of your children but what if you don't?
Take that worry out of the equation and include the name of the person you would want to be your child's guardian should the unthinkable happen.
3. Have the laws changed?
An estate attorney will know if the laws in your state or in the nation have changed and can advise you on updates you may want to consider making to your will.
3 more important documents
There are 3 more important documents to have in addition to a will. They are called advance directives.
The first document is called a Living Will. A living will is a written document that states what medical treatment you would or would not want if you are in a terminal condition or a persistent vegetative state.
The second document is a Power of Attorney. In this document you give someone you trust financial authority so your bills and other financial obligations are met if you are unable to do so yourself.
The third document is Health Care Instructions. Here you give a trusted person authority to make medical decisions on your behalf if you are unable to speak for yourself.
Young adults may not be aware of the importance of these documents. If you are a parent of a young adult have a conversation with your child and help them create these vital documents. My advice is to put all these documents in place once you turn 18 years old because you never know what will happen.
What about passwords?
As you go about updating your will, create a document that has the password to your computer and all your other password protected accounts. This is something to update annually or as often as you change your passwords.
We all think nothing will ever happen to us or that there's time to share this information with our loved ones.
The truth is that none of us knows when we will be unable to communicate our wishes to our loved ones.
As Benjamin Franklin said "an ounce of prevention is worth a pound of cure"
There's no time like the present to do this for yourself. Don't wait. Even if you don't have everything in place, or every password noted schedule time to start this process. Show yourself and your loved ones some love and make it easy for them to help you should the occasion arise.
A professional organizer, like me, can help you gather these documents and find a place in your home office to keep them in case they are needed.
Diane N. Quintana is a Certified Professional Organizer® ,a Certified Professional Organizer in Chronic Disorganization®, Master Trainer and owner of DNQ Solutions, LLC and co-owner of Release●Repurpose●Reorganize, LLC based in Atlanta, Georgia.