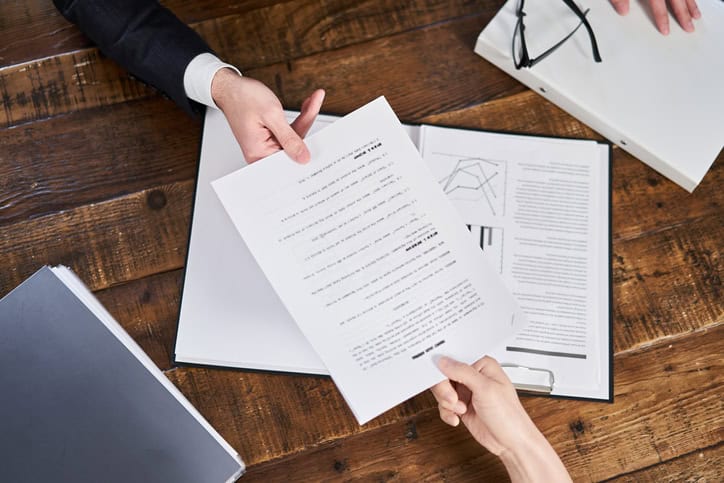 Recently I have been writing about caring for mom. The ways in which an adult child can respectfully and diligently honor their mom's wishes for the way in which she wants to live during the final chapters of her life. Today I want to look at all of this from a different perspective, my perspective. While I am not going to say I am old I will say that I am not young in age (though I am definitely young at heart). My goal, as the parent of young adults, is to make their lives as simple as possible when it comes to caring for me. It occurred to me that it is important to update documents my sons will need if ever I need their assistance.
If you are young at heart but not in calendar years you may consider it time to update your documents, too. Alternatively, if you are an adult child you may want to ask your mom if she has these documents in place. If she does, who has copies? If she doesn't, maybe she will begin this process.
What are the documents?
To begin with, I want to review the documents that are important to have in place. There are 5 of them.
Will
If you don't have a will, it's time to make one. Here's a website to help you.
It's wonderful if you do. Now, when was the last time you updated it? A will needs to be updated when things or circumstances in your life change. I know firsthand how important this is. My mother had a will. Then, she bought a second home in Florida. She decided to make her home in Florida her primary residence and spent much of her time there. However, she didn't tell her attorney that was what she wanted. My mother didn't update her will to reflect this change in primary residence. So, when she passed away, we (my brother and I were her executors) had to pay lots of extra taxes.
You can avoid a big headache by updating your will as your circumstances or wishes change.
Medical Directive
A medical directive lets everyone know your wishes should you be unable to communicate. Much of this depends on your current health and your age. This is also the reason is it important to update as your health may change as you age. The thing to think about is whether or not you want the doctors to go to extraordinary measures to keep you alive.
Of course, we all want to live but sometimes there are other things to consider such as quality of life. Having a medical directive in place helps ensure your wishes will be adhered to.
Durable Power of Attorney for Healthcare & HIPAA Release
In keeping with the Medical Directive the next document you need to have in place is the Durable Power of Attorney for Healthcare and a HIPAA Release. This is really assigning a person to speak for you just in case you are not able to speak for yourself. Decide who will best communicate on your behalf. Because this person will also have a HIPAA Release the doctors will be able to tell them about your prognosis, share test results, and then they, knowing how you feel, will be able to communicate with the doctors.
You will know who in your family or amongst your closest friends will be best able to represent you. Talk to them and ask if they will be willing to take on this responsibility.
Durable Power of Attorney for Finances
Have a similar document in place for your finances. Who do you trust to pay your bills on time, manage your investments, and in general look after your financial health if you are incapacitated? This person should have (or know where to look for) the passwords to your accounts and your computer.
Revocable Living Trust
This is the last document you may want to update. Legal Zoom gives this definition of a revocable living trust: A revocable living trust is a trust document created by an individual that can be changed over time. Revocable living trusts are used to avoid probate and to protect the privacy of the trust owner and beneficiaries of the trust as well as minimize estate taxes.
It doesn't take lots of time to update documents once you have them in place. I agree that setting them up to begin with takes thought and time. As with any project, I suggest breaking it down into small parts.
Do some research. Think about who in your family could fill the roles described above. Write your questions down as they occur to you so that you maximize the time you spend with an attorney in creating these documents.
The kicker here is that you may say to yourself something like I don't need this stuff. I am young and healthy. Then something may happen. You may be in an accident or become ill. When that happens the most important thing to think about is getting better.
The best reason to update documents
The best reason to create and update documents is to give yourself and your family peace of mind. Do this before you need them so that they are in place. Talk to your family members. Have the difficult conversations so that in the event they need to refer to these documents they know where to find them and are confident they are up to date.
If you would like to know more about this, please reach out to me here.
Diane N. Quintana is a Certified Professional Organizer® ,a Certified Professional Organizer in Chronic Disorganization®, Master Trainer and owner of DNQ Solutions, LLC and co-owner of Release●Repurpose●Reorganize, LLC based in Atlanta, Georgia