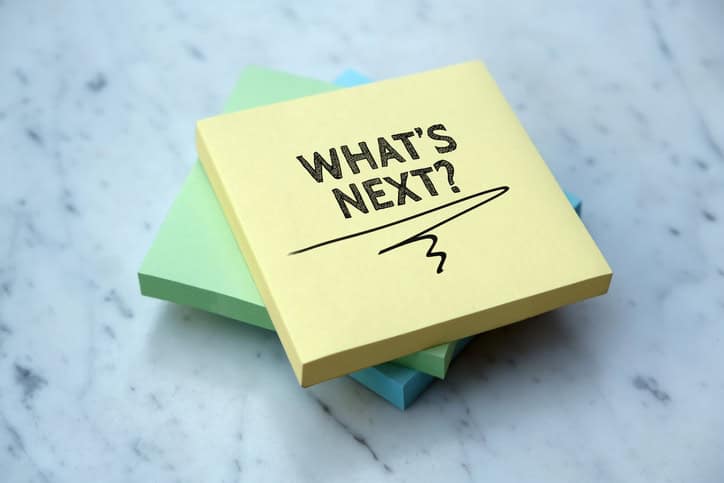 Have you noticed there's a lot of talk going on about habits and routines? Jonda Beattie posted a blog about the benefits of habits and routines. I have been writing about incorporating household routines into daily planning as well as evening routines. My August newsletter is all about routines and in a couple of weeks Jonda and I are teaching a class on Falling Back Into Routines. That's a lot of talk on a particular topic. There's a reason for this. When you have good habits and routines, you can use them to support you when your circumstances change.
This is absolutely true.
Routines will change when your circumstances change.
When your circumstances change your routines will most likely change as you work to create a new normal. But when you have good habits it's easier to create new routines to accommodate your current situation. Creating a new routine doesn't happen overnight. You will need to go slowly, analyze your new situation, and then figure out which of your good habits and routines to modify.
I remember so well when my children were small, we would establish good habits and routines and then an extra-curricular activity would change the schedule, or the time (as in daylight savings time) would change. When that happened, all bets were off. We'd be recreating our routines.
Another thing that would throw us off course was when my husband traveled. Nick used to spend 3 – 5 weeks at a time traveling in Asia. Of course, our routines changed when he traveled because I didn't have that extra pair of hands to help.
Rely on good habits and routines.
Recently a couple of friends have had a challenging time. Their circumstances have changed in a dramatic way. They will be relying on their good habits and routines to support them as they create their new normal.
Your habits are like a security blanket. These are the things you do without thinking; like making your bed, brushing your teeth, or just getting dressed in the morning.
When you stack these habits, you create a routine. It is comforting when you have a routine that works.
When the circumstances change, you re-evaluate and modify the routines to create a new normal.
Here are two very challenging circumstances:
Mom needs to move.
My friend learned she needs to move her mother from her rented home into assisted living. It is not a choice. She has just a few days to move her mother out of her home, find an assisted living facility in which for her to live, and make the move.
Short term this is a big project. She's great at project management so getting it done will happen.
Long term this will mean scheduling more frequent visits to see her mother to make sure she's happy in her new home. This is not only a life-changing event for her mother but also for her. She can use her good habits and routines to schedule regular Zoom or Facetime calls with her mom and visits.
My friend is very good at managing her schedule: taking care of her home, her business, her children, and herself. Thankfully her husband is an active participant. She will leverage this good time management skill and the good routines she has set in place to accommodate the extra care her mom will need until she gets settled.
My friend's husband had a life-changing procedure.
When my friend brought her husband home from the hospital it was clear that new habits and routines would need to be created. She is very organized. Her good habit of making a daily plan and her routine of following that plan will support her as she and her husband work together to create a new normal.
Her morning and evening routines must change to accommodate her husband's care.
How will she do this?
One day at a time. She will try and see what works. Then she will make notes regarding the timing, how long things take to prepare, to do, and to clean up.
After a few days, she will create new habits and routines to follow.
In Conclusion
When you have established good habits and routines and life throws you a curve ball it's easier to recover. Yes. It is overwhelming at first. Stick as much as you can to the habits that are so comforting and the routines which have worked in the past. You will need to tweak them, to modify them until such time as they feel comfortable again.
As a professional organizer, I know that change is hard. It takes mindful practice to establish a new routine. If you find yourself in a challenging place and would like to toss some ideas around, please feel free to give me a call. I'm happy to spend time with you discussing the possibilities.
Diane N. Quintana is an ICD® Master Trainer, Certified Professional Organizer in Chronic Disorganization®, Certified Professional Organizer®, owner of DNQ Solutions, LLC and co-owner of Release Repurpose Reorganize, LLC based in Atlanta, Georgia. She specializes in residential and home-office organizing and in working with people challenged by ADHD, Hoarding and chronic disorganization.