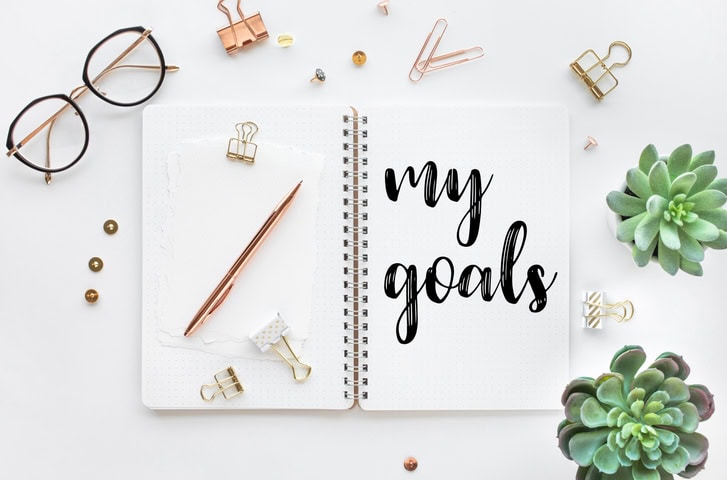 Here we are in March the last month in the first quarter of the year. I am talking about this for several reasons. This is the time to take a hard look at what you have indicated as your goals for the year. Are you making progress towards your goals? Have you hit any of the benchmarks you set out for yourself? If you haven't, is it because you haven't started working towards your stated goals? Perhaps it's because your goals have shifted. Whatever the reason, now is the time to revisit this conversation.
This very thing happened to my colleague, Jonda Beattie and me. In addition to our own businesses, we own a business together: Release Repurpose Reorganize, LLC. We have some specific goals for this jointly owned business. In December, we talked about these goals and said we wanted to make a plan. We finally got together recently to plan what we want to do to make progress towards our goals. The first two months of the year sort of slipped by us. Has this happened to you?
Start Working Towards Your Goals
It's not unusual to find yourself at the end of February wondering where the time has gone. In January we are typically coming down from a post-holiday high. Then February hits and we hunker down. It can be a bit of a gloomy month. Suddenly, the realization strikes us that we are now in March and if we want to accomplish the goals we set out for ourselves, we must start making progress.
The problem is that there are always so many things to do every day. We roll right into the things that are shouting for our attention and unintentionally forget about those stated goals. It doesn't matter if it is one thing or 20 things you want to accomplish. To get it done you need a plan, and you need to act.
Some of the comments I hear from clients are:
"I never have enough time"
"I'm tired at the end of the day and don't get to any of this"
"I don't know how to make time for my projects"
"I want to get this done but I have so many other things to do first"
"I promise I will do it later"
Do any of these comments resonate with you? Here is my advice.
Schedule Small Measurable Steps
We all have our routine things to do every day. Additionally, we all have the same 24 hours each day. To make progress towards our goals we must break those goals down into small measurable steps and then schedule time to take those steps.
This is the missing piece. We know how to break the project down into its components and create steps to follow. We forget to schedule the time to complete each step and then we wonder why we aren't making the progress we want.
It doesn't matter if you have 10 minutes or 60 minutes to devote to working towards your goals. Setting aside a little time each day or each week will allow you to make progress. If you have more than one goal (I have multiple goals in different aspects of my life) focus your attention one goal at a time.
Progress is a Motivator
The more steps you schedule and complete, the more you want to take because you see progress. That progress becomes the motivator to help get you to the next level.
There is no doubt that we are all busy but are we busy doing things to stay busy or can we be more productive by focusing our attention on the bigger picture?
Life Happens
Forgive yourself if you didn't get a step completed. Maybe it is the end of the day and you are tired. You can either schedule time to work towards your goal another day during the week or force yourself to take just 10 short minutes to do something – anything towards your goal. Sometimes just taking the 10 minutes to think through the process makes it easier to complete that step later. The most important thing to remember is to reschedule the step.
Let's Review
Remind yourself of your intended goal. If it has shifted, restate it clearly. Write it down and post it somewhere visible.
Identify when you would like to reach this goal. Will you be working on it all year? Do you have several goals you intend to reach? Are they scattered through the year? Answer these questions for yourself.
Make progress towards your goals by breaking each goal down into small specific steps and then schedule time to complete each step.
Reward yourself by celebrating the completion of each step along the way.
It also doesn't matter if you are tired or if you don't feel like completing this step. Force yourself to spend this little bit of time working on your project.  
Let the progress you see and experience serve to motivate you to make ever more progress towards your goals.
If you would like help creating these steps, join the Clear Space for You virtual clutter support group I run with Jonda Beattie.
Diane N. Quintana is a Certified Professional Organizer® ,a Certified Professional Organizer in Chronic Disorganization®, Master Trainer and owner of DNQ Solutions, LLC and co-owner of Release●Repurpose●Reorganize, LLC based in Atlanta, Georgia