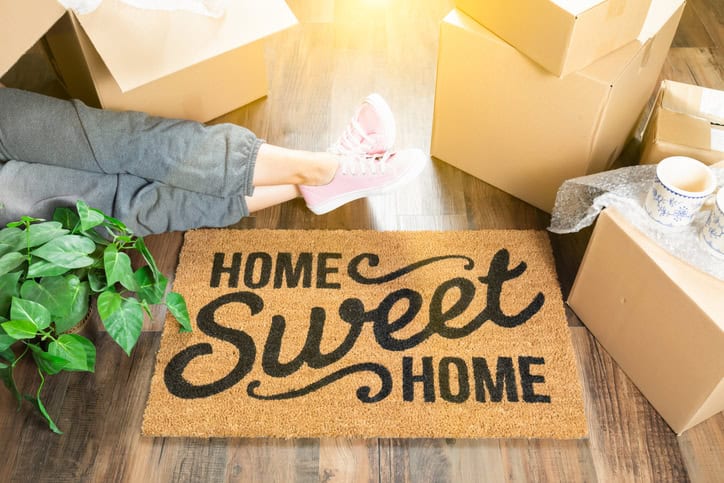 If you follow me, you may have noticed that I have been absent from posting for the last few weeks. It feels like a long time to me. Have you missed me? While I would like to say I have missed writing and posting my thoughts here, the truth is I have been so busy I haven't given posting my blog a second thought. I have been unpacking and spending time to conscientiously organize what I intend to be my forever home.
Even though I am a professional organizer, setting up my home, unpacking boxes, and finding new homes for my stuff is overwhelming. Just like everyone else, I find myself getting stuck from time to time. However, since I am a professional organizer, I am letting the organizer in me talk. What am I saying to myself? I am so glad you asked! I'm telling myself to conscientiously organize my stuff a little bit at a time.
What do I mean when I say conscientiously organize?
My intention is to mindfully put things away where it makes sense to me in this house. While that sounds simple and easy to do, it is not. Every home is different. Where I kept some of my things in my former home just doesn't make sense in this new home. Furniture is being relocated and repurposed. For instance, a free-standing shelf I had in the upstairs hall in my former home is now in the kitchen. Keeping an open-mind and being honest with myself helps me to move forward one area at a time.
Here is what I have found to be the best way to conscientiously organize my stuff I hope it works for you, too.
I ask myself the following questions:
How often do I use this?
If I don't use something often, is it something I need to have at my fingertips? Probably not. I can put it at the back of the top shelf in a cupboard near where I keep similar things that I use more often.
If it is something I use ALL THE TIME it must be front and center. Ready for me to grab at a moment's notice.
I organized and reorganized the layout of the furniture in my office so that the files I access most often are right there out in the open in a stand-alone hanging file holder.
I just love that I can turn slightly to my right and there they are, sitting on a table beside me.
Where do I want to find this thing?
This new home has four floors. I don't necessarily want to be going up and down the stairs all the time. Although, it's really good exercise! I have been thinking through the placement of furniture, the accessories, and what makes sense to me.
I put my exercise equipment on the top floor in the bonus room. This room is bright and sunny and a perfect place for me to exercise first thing in the morning.
Since it's also a perfect place for my orchids I put my watering can and orchid food in this room, too.
Did I pack this because I ran out of time?
Some things I look at and wonder why I have them. These go straight into a donate pile. I have made several trips to Goodwill and will probably donate more items as I continue to sort through my stuff.
What else is bothering me?
As I think this through, I acknowledge that the biggest problem I am having currently is managing my time. I have work to do, places to go, and I want to conscientiously organize my stuff. That means I must take my time. If I had my way, time would stop. I would unpack and organize my home completely and then time would resume. Unfortunately, this will never happen.
Use the backwards planning strategy
Because I cannot make time stand still and wait for me to conscientiously organize my home, I have decided to use the backwards planning strategy.
First, I took a guided walk around my home noticing and celebrating all the things I have accomplished so far. There are no more boxes and rooms are basically ready to use.
Then I made a list of the things I want to focus on. They are my office (putting away files), hanging pictures, deciding where and how to store seasonal decorations, and distributing knick-knacks and framed photos.
Finally, I got out my calendar and picked a date by which time I think it is reasonable to expect I can be done. I picked March 6. This gives me 3 weeks to get the remainder of the small items either put where they will live, packed away (because I like to change things up from time to time), or donated. I feel good about this schedule and will work on this for at least 10 minutes each day.
I decided when each day I will work on this project. Early morning is the best time for me to schedule time to work on this project. Josie (my sweet Australian Cattle Dog) and I go for a walk every morning after breakfast. I will spend 10 minutes each day after our walk together conscientiously organizing in one area.
When you conscientiously organize your home, you make decisions about each and every item you are keeping. I want to do this as a gift to myself. Yes. It is a gift. By March 6th I will have only the things in my home that I want to keep, and they will be put away in places that make sense to me.
If you have moved recently or are planning a move and would like to give yourself this gift of conscientiously organizing your home and your belongings reach out to Diane to schedule a free phone conversation.
Diane N. Quintana is a Certified Professional Organizer® ,a Certified Professional Organizer in Chronic Disorganization®, Master Trainer and owner of DNQ Solutions, LLC and co-owner of Release●Repurpose●Reorganize, LLC based in Atlanta, Georgia.