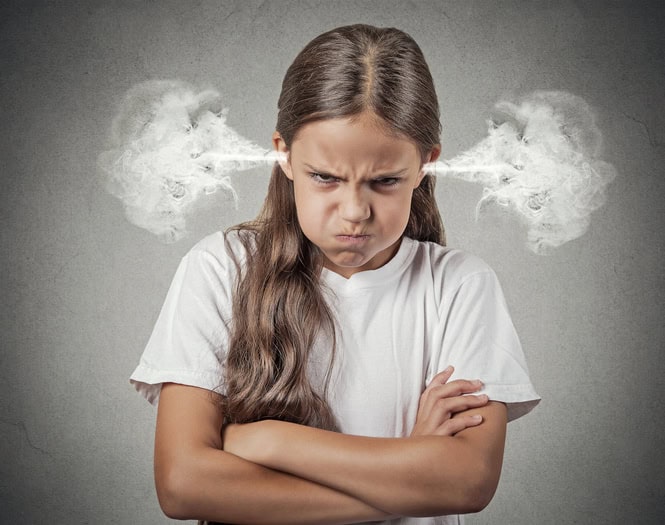 Almost everyone wants to be more organized than they are in one or more areas of their home or life. Sometimes people postpone, delay, or procrastinate organizing an area because it brings up too many emotions. They feel overwhelmed. We know that organizing can be an emotional and difficult process. Is it possible to get organized without losing it and becoming a complete wreck? As a professional organizer, I'm here to tell you that, yes, it is possible to get organized without throwing a tantrum, dissolving in tears, or becoming so filled with emotion that you can't do anything.
Think happy thoughts
One of the best things to do is conjure up Mary Poppins. Are you familiar with the song "Spoon Full of Sugar"? It is so true. Finding the fun in a job (even one you don't want to do) makes it easier to tackle.
Thinking positive thoughts or bringing a happy outlook to a situation makes it that much brighter.
If the best thing to do to get organized is to be positive, the worst is to think that the project will never get done. Living in negative thoughts, beating yourself up for not doing what you know how to do or think you should do is counterproductive.
When those nasty, negative thoughts begin to intrude or to knock on the door of your positive outlook turn them away.
Mindfully stay the course even if you must sing the spoon full of sugar song at full volume as you work to get organized.
Do what ever works to hold the more positive thoughts in place.
Identify your 'why'
Know from the outset your motivation to get organized. Are you organizing because you are constantly late? The problem is you can't find your keys, your wallet, or the address of the appointment.
Maybe you are getting organized to save money. You can't find the things you want or need and so you buy replacements.
Identify your reasons to get organized without losing it and then post them on your bathroom mirror, on the refrigerator, and any where else that you want to see them.
If you like color, get some colorful poster board and write your reasons in big, bold print.
Writing them down will help you remember them. The colorful poster board is just an added bonus.
Seeing the reasons will help you stem the flood of tears when you begin to lose it because you are frustrated by the task at hand.
Have several, specific, and measurable goals
You know what the end goal is. Now break that goal down into several smaller, specific and measurable goals.
Next, identify the steps to take to reach the first of those smaller goals.
Finally, schedule time with yourself to do each one of those small steps. If the steps are small enough, you may be able to do one step in the morning and another in the evening.
Congratulate yourself every time you complete one of the steps toward your stated goal.
You are less likely to become anxious, stressed, or overwhelmed by an organizing task when the steps are small and easy to accomplish.
Plus, working this way ensures that you will be successful.
Use a reward system
Congratulate yourself after you successfully complete each step along the road to your goal. When you reach a goal, treat yourself with a reward.
I love rewards, don't you?
What do you want to work for?
A lovely, organized space is a good reward but have something more personal also.
Some people pay themselves. They assign a small dollar amount to each goal completed so that at the end, they have a pile of cash to purchase something on their 'I want it' list.
Or you could treat yourself to lunch with a friend, time with a good book, a hike to a waterfall, a spa treatment, or anything else that strikes your fancy.
It doesn't have to be expensive, just make it meaningful.
Take a break to get organized without losing it
Work on your organizing project for short periods of time. Set a timer for 10, 15, or 20 minutes. When the timer goes off, walk away. Take a break.
Stay focused on the one spot until that is done to your satisfaction. Please notice that I am encouraging you to be satisfied with YOUR efforts.
If you need to take a break before the timer goes off, by all means, do so. When you feel yourself tensing up or you can't decide what to do with Great-Aunt Suzie's porcelain dog walk away.
Give yourself time and space to settle.
You can make a pros and cons list but honestly it all comes down to a few basic truths.
If you love something, keep it.
Do you use it? Keep it.
Does this thing fill a need in your home? Also, keep it.
When you get organized, you simplify your systems, so they are easy to use and the things you have in your home support you and the life you want to live.
You can get organized without losing it. Use these 5 tips to help you. If you want more personalized guidance join the clutter support group, I run with Jonda Beattie. It's called Clear Space for You. We start new groups at the beginning of every month.
Diane N. Quintana is a Certified Professional Organizer® ,a Certified Professional Organizer in Chronic Disorganization®, Master Trainer and owner of DNQ Solutions, LLC and co-owner of Release●Repurpose●Reorganize, LLC based in Atlanta, Georgia.